South Australian Premier Says Australia's Economy Must Become More Diverse
South Australian Premier Peter Malinauskas has called for national economic reform to drive Australia towards a more complex economy that is less reliant on iron ore, coal, and natural gas.
Speaking at the National Press Club in Canberra on Wednesday, Malinauskas stressed that a complex economy is an indicator of skilled work, secure work, and well-paid work, but he said he believes Australia's economy lacks complexity.
The recently elected premier noted that compared to similar economies, Germany and Canada, Australia's economy was "so much less diverse, so much less complex, so reliant on commodities, so reliant on sectors which generate comparatively less skilled employment."
Malinauskas added that while this economic model has been a source of an extraordinary living standard for Australians for decades, there were a number of reasons why Australia can't keep relying on the world buying its commodities.
"First, complexity is an indicator of demand for skilled, productive, secure, well-paid labour," he said.
"Because our economy lacks complexity, we don't create enough highly skilled jobs. We need to create demand for brain jobs not just for our kids but for 50-year-olds with 15 years in the workforce ahead of them."
Malinauskas also stressed that diversity is a sign of resilience against external shock, and Australia's over-reliance on two or three resources for national income, namely iron ore, coal, and natural gas, means that public revenue and the national future living standard are never truly in Australia's own hands.
Iron ore export value to Australia in the 2021 financial year was around AU$153 billion (US$114.5 billion), most of which was contributed by China.
According to Statista, the value of iron ore exported from Australia to China that year came to approximately AU$126.8 billion.
In the same financial year, Statista shows that Australia earned around  AU$39.17 billion from exporting coal. In contrast, Energy Quest estimates that export revenue from Liquefied Natural Gas (LNG) came in at AU$48 billion.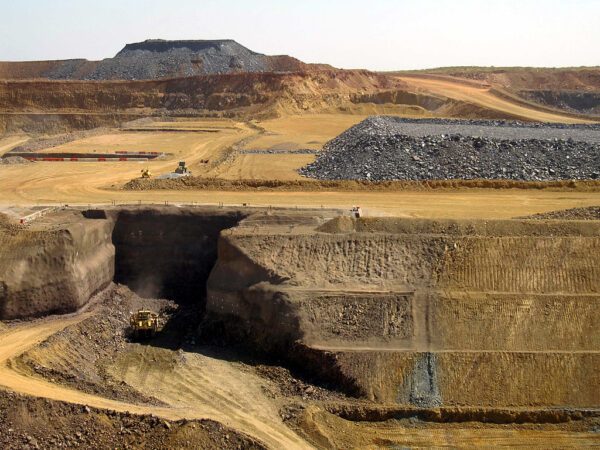 The SA premier said that these export earning sectors don't create enough demand for the level of employment desired in the Australian economy, and the income from those exports doesn't extend far enough or fast enough into the pay packets of enough working Australians.
"You've all heard Chris Richardson say in the past month that recently the world has given Australia a pay rise through rising commodity prices. True," he said. "But with an economy structure like ours, a pay rise for Australia isn't a pay rise for Australians."
Superannuation balances will benefit through strong returns, but it's likely that national income growth will be much less equal than in a more complex economy and only have a minimal effect on broadly improving living standards, Malinauskas said.
He also noted that Australia is more exposed to global supply chains than countries with more complex and diverse economies.
"And this reliance on imports, especially for new manufactured goods, creates pressures for everyone," he said. "We're now importing everything, including inflation."
Malinauskas noted that the current dependency on commodities was "like having your life savings in a hat manufacturer in 1945."
"The world is eventually going to stop buying this stuff in a big way, and if we want a living for our own retirements, much less for our kids, we need to make the transition really, really soon," he said.
Malinauskas touted education as a key driver of the long term change required.
"We face a generational economic question that can only have a generational, educational answer," he said.
This is why in South Australia, the government is investing in preschool for three and four-year-olds, even though it won't pay off in the economy for decades, as well as improving teaching quality by empowering school principals with more authority to make appointments, as well providing them more support in managing teaching staff.
Other education reforms include creating a workforce plan which positions teachers in subjects they are qualified to teach and creating incentives for teachers to become qualified in specialist subjects, while also banning mobile phones in schools to ensure learning and active play are prioritised.
In terms of tertiary education, Malinauskas said in his education policy that each of SA's three universities was too small and undercapitalised to make the list of top international universities, which is holding the state back.
He is pushing for a merger of three universities into two in an attempt to achieve an internationally recognised top 100 university in SA, thereby attracting top staff and students and ensuring high-quality research is funded in the state.
Further to this, is a plan for the higher education sector to be actively engaged with local industry and business to promote local investment, commercialisation of research, and economic growth.
"They (universities) should be the engine room of economic enabling for individuals and the national economy," Malinauskas said.