South Korea Test-Fires Solid-Fuel Space Rocket Amid Growing Tensions With North
South Korea has successfully launched a solid-fuel rocket on March 30, the Defense Ministry said, marking an" important milestone" in the country's efforts to enhance its space-based surveillance capabilities.
The test was conducted in Taean, 150 kilometers (93 miles) southwest of Seoul, and was the first since South Korea and the United States last year agreed to end decades of restrictions on Seoul's development of ballistic missiles, Yonhap News Agency reported.
"[The test] came at a very grave juncture in which North Korea has recently breached its moratorium and launched an ICBM [intercontinental ballistic missile]," the ministry said.
"Regarding space as a core realm that significantly affects national security, [South Korea] will strengthen space defense capabilities based on inter-service cooperation at an early date," it added.
The test aimed to "verify core technologies for space launch vehicles," including the projectile's fairing separation and upper-stage attitude control technology. The ministry also noted that South Korea plans to launch a spy satellite into orbit using a solid-fuel rocket.
A solid-fuel rocket has simpler structures and is less expensive to manufacture than the Nuri liquid-fuelled rocket launched last October, which failed to deliver a dummy satellite into orbit due to technical difficulties, according to the ministry.
The launch came amid tensions over North Korea's recent ICBM launch, which involved a Hwasong-17 that experts dubbed a "monster missile" capable of striking anywhere in the United States and beyond.
South Korea's Defense Ministry concluded on March 29 that the launch didn't involve a Hwasong-17 but rather a Hwasong-15, an older and smaller ICBM that Pyongyang test-fired in 2017. It observed that the missile's speed, combustion, and stage separation were similar to those of the Hwasong-15.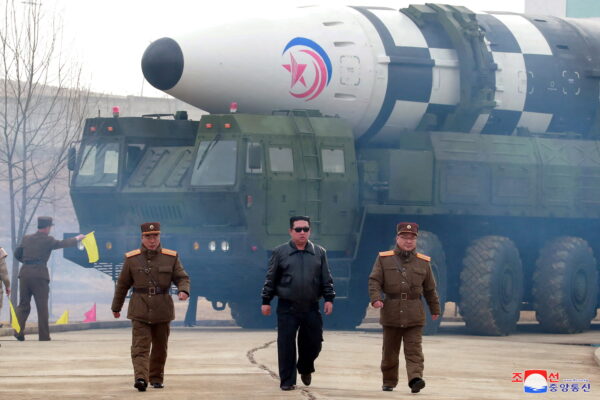 The Hwasong-15 missile flew 596 miles (960 kilometers) at a maximum altitude of 2,796 miles (4,500 kilometers) when it was launched in 2017, while the recent ICBM traveled 681 miles (1,090 kilometers) at a maximum altitude of 3,905 miles (6,248.5 kilometers).
The ministry believes that North Korea's deception about the launch of Hwasong-17 was likely an attempt to compensate for a failed launch on March 16 that South Korea claimed exploded in the skies after liftoff.
It added that Pyongyang may have intended to deceive its rivals into believing it possessed advanced ICBM technology to solidify its image as a military power and increase its leverage in future negotiations.
North Korea has conducted more than 10 missile tests this year, including two launches of reconnaissance satellites on March 4 and Feb. 27, which the United States said involved a new ICBM that Pyongyang first unveiled during a military parade in 2020.