South Korea's Conservative Presidential Candidate Widens Lead Over Ruling Party Candidate in Popularity Polls
With South Korea's presidential election just a week away, the country's approach toward the U.S.-China rivalry has become the center topic for debate. Poll numbers in the final days appear to favor the conservative candidate seeking to enhance ties with the United States.
The 2022 South Korean presidential election is scheduled for Mar. 9. The four candidates are Lee Jae-myung of the ruling Democratic Party (DP), Yoon Seok-youl of the main opposition conservative People Power Party (PPP), Ahn Cheol-soo of the minor opposition People's Party, and Sim Sang-jung of the progressive Justice Party.
The two leading candidates are Lee Jae-myung and Yoon Seok-youl, as the two other candidates do not have enough support at this time to clinch the top role.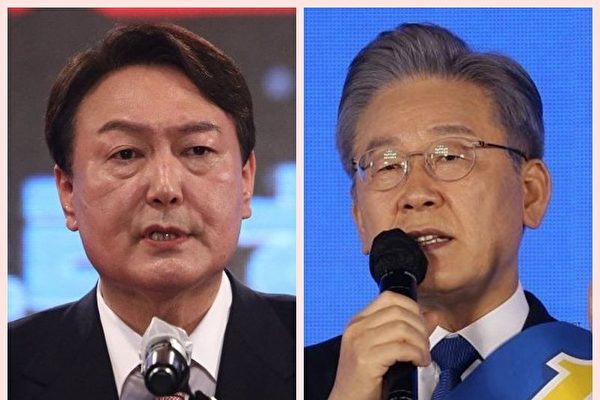 On the issue of foreign policy, Lee underlined that South Korea should continue to develop a "strategic cooperative partnership" with China due to the country's high-level dependence on trade, while Yoon committed to "further strengthen the South Korea-U.S. alliance."
A recent poll put Yoon at 42.4 percent, ahead of Lee's 36.9 percent, widening the once narrow gap between the two leading candidates, The Korea Times reported on Feb. 21, citing South Korean pollster Hankook Research. However, the 5.5 percentage gap still falls within the survey's margin of error of plus or minus 3.1 percentage points for each candidate.
The other two candidates, Ahn Cheol-soo and Sim Sang-jung, received 7.1 percent and 2.3 percent, respectively.
Another survey by South Korean pollster Realmeter put Yoon's approval rating at 42.9 percent, and Lee's at 38.7 percent, a 4.2 percent difference, Yonhap News Agency reported on Feb. 20.
In terms of party support, the conservative People Power Party (PPP) received 38.8 percent approval, and the ruling Democratic Party (DP) received 37.1 percent. Meanwhile, the minor opposition People's Party and the progressive Justice Party received 7.5 percent and 3.6 percent support respectively.
A recent Gallup Korea poll showed that Yoon and Lee receive relatively evenly support among those in their 30s, 40s, and those over 60. Yet, in the age group 18-29, Yoon received 32 percent support while Lee received 20 percent, according to a Yonhap report on Feb. 18.
Only a week ago, the approval ratings of the leading candidates, Lee and Yoon, were at a stalemate, with only 0.5 to 2.5 percent differences in various polls and within the margins of error, Yonhap reported. However, recent polls have shown the widening gap in favor of Yoon, likely due to his U.S.-friendly policy stance and growing anti-Beijing sentiment among South Koreans.
Projected Turnout at Historic High
More than 80 percent of voters said they would vote on March 9, potentially the highest turnout in a decade, according to South Korea's National Election Commission.
In a recent survey conducted by Gallup Korea at the request of the National Election Commission, 83 percent of respondents—among 1,510 voters aged 18 and above across the country—said they "will definitely vote," the highest expected level of turnout since South Korea's 18th presidential election in 2012.
Among those over the age of 70, 90.7 percent said they would definitely vote; for those in their 60s, 89.8 percent said would definitely vote; for those in their 50s, 87.2 percent said would definitely vote; for those in their 40s, 81.7 percent said would definitely vote; for those in their 30s, 84.1 percent said would definitely vote; and for those aged 18 to 29, 66.4 percent they would definitely vote.
A Hankyoreh report on Feb. 16 analyzed the core constituents of the two major parties, the ruling Democratic Party (DP) and the main opposition conservative People Power Party (PPP).
According to the report, the PPP placed its "decisive bid" on voters in their 20s and 30s and even set up a "youth lobby" to encourage youth to vote.
Meanwhile, the DP is also actively developing strategies to boost turnout among its core constituents—voters in their 40s and 50s.
A core member of the DP's Election Policy Committee told Hankyoreh that voters between ages 35 and 60 are its target constituents while the party is also working on canvassing voters in their 20s and 30s.
Scandals and Controversies
Despite the fierce campaigning, Lee and Yoon's popularity have generally hovered around 30 to 40 percent since winning their party candidacy in late 2021, remaining at a stalemate. Their stagnant approvals are likely due to family scandals and controversies.
In December 2021, both candidates were busy fighting off scandals and accusations from at each other instead of focusing on policy debates and plans for the future.
On Dec. 16, Lee admitted that his 29-year-old son had engaged in illegal gambling through a press release. And later that day, more allegations pointed to Lee's son visiting a massage parlor suspected of sex trafficking, which Lee denied.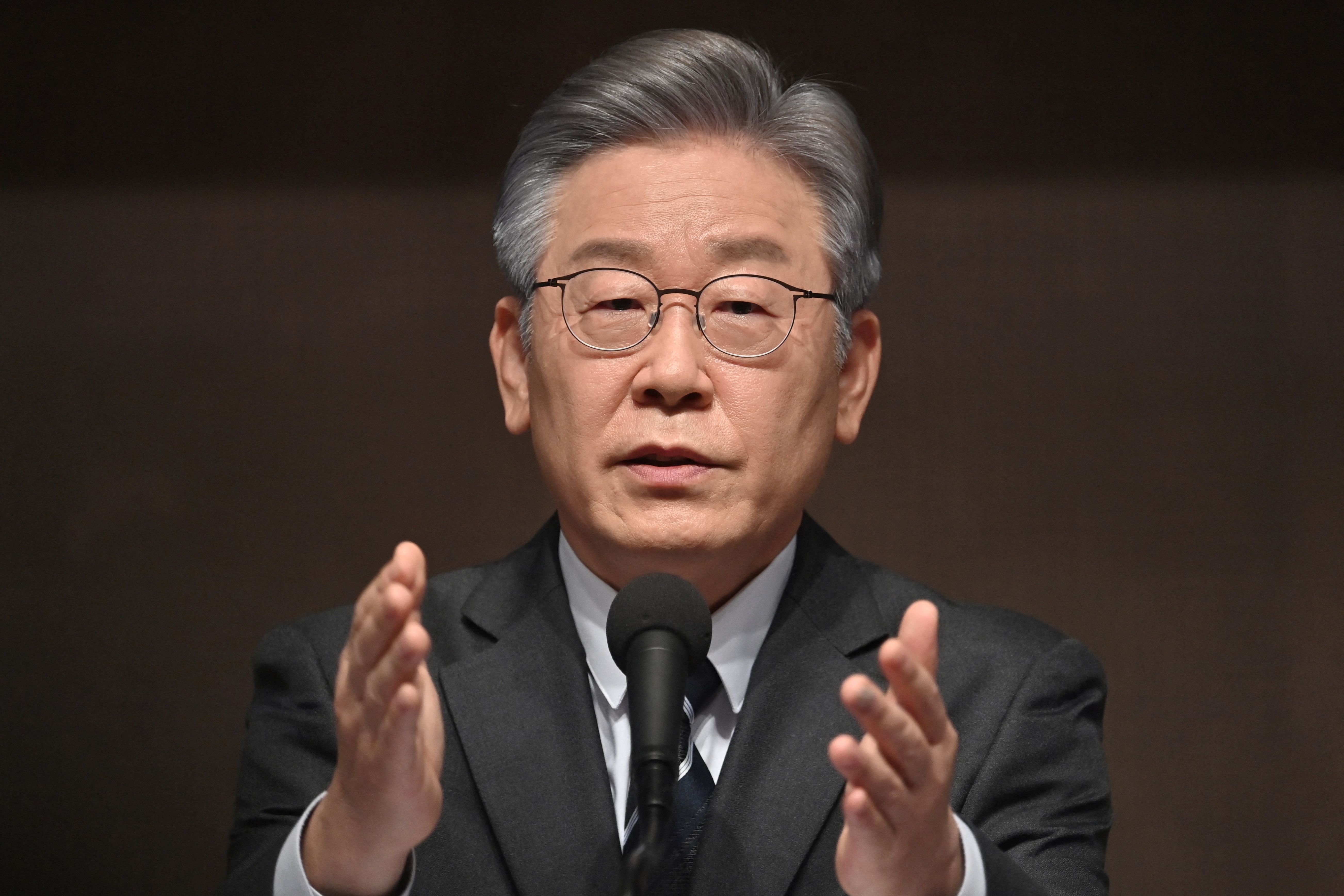 Prior to the scandals, Lee faced heavy criticism for defending a nephew who brutally killed two women and later downplayed his case. Lee, who held a law license, apologized after the Supreme Court of South Korea upheld a life sentence for his nephew in 2007.
Amid the scandals and accusations against his political rival, Yoon, the conservative candidate, had to apologize for the controversy surrounding his wife's inaccurate resume. Yoon's wife was accused of falsifying parts of her resume when applying for jobs at top Korean universities in 2007 and 2013.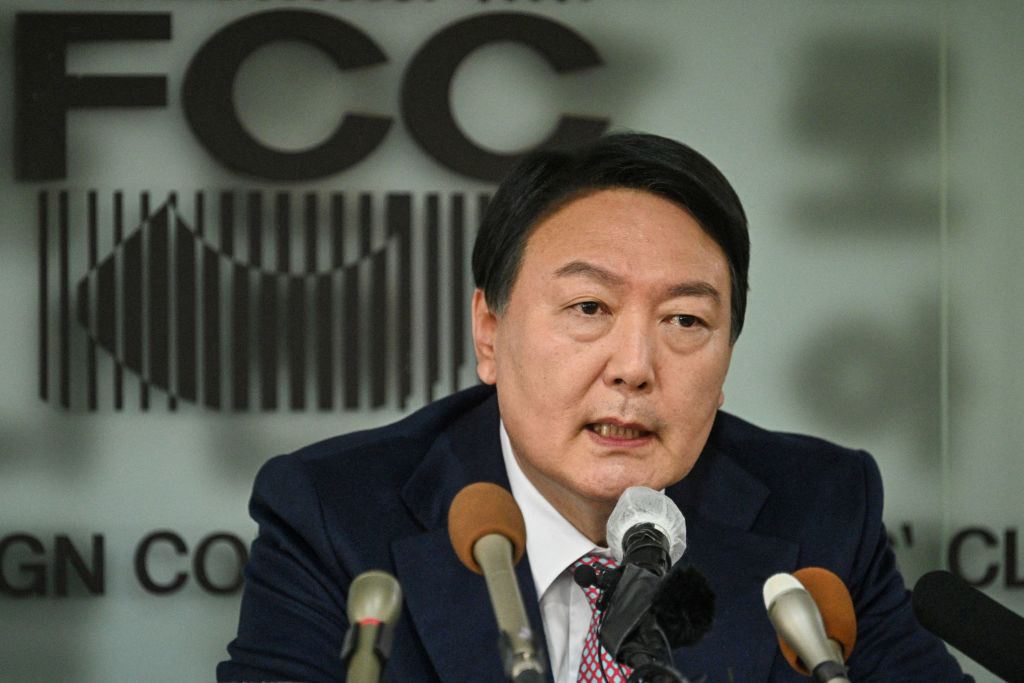 At the time, neither of the candidates seemed to be offering South Koreans a clear vision for the country's future, resulting in their stagnant popularity throughout the election.