Steep Petrol Price Hikes to Hurt Australian Motorists
Many motorists across Australia will soon see petrol prices shoot up the next time they fill their cars as cities start to reach their first new petrol cycle following the reinstatement of the full fuel excise.
While more and more petrol stations in capital cities such as Melbourne and Sydney are charging around $2.14 a litre (US$5.11 a gallon), others have not raised their prices, Seven News reported.
Although the impact of the fuel excise return has failed to display in many Australian regions so far, Chris Ford, an energy expert at the price comparison website Compare the Market, said things would change with the start of a new fuel cycle.
"We know that fuel prices fluctuate in regular cycles, and commuters will see the biggest difference between the cheapest and the most expensive at the start of the cycle when prices are climbing," Ford said.
He also mentioned that Sydney and Brisbane would begin new fuel price cycles on Oct. 28.
Regarding price differences, the Seven News report said there was a gap of up to 50 cents between the cheapest and most expensive fuel in many capital cities.
Wholesale Fuel Prices Soar
A report by the Australian Institute of Petroleum has shown that the average national retail petrol prices only climbed by a modest 1.4 cents to $1.80 a litre in the week ending Oct. 23.
In contrast, diesel prices jumped by 11.2 cents to $2.33 a litre on average, a near-record high level.
While wholesale fuel prices have seen slight growth in the past few weeks, OPEC's (Organisation of the Petroleum Exporting Countries) decision to reduce production is exerting upward pressure on petrol prices.
"Fuel prices skyrocketed earlier this year due to fuel supply chain issues caused by the COVID pandemic, the war in Ukraine and supply shortages," Ford said. "But it's OPEC's latest decision to cut oil production that will keep prices high now."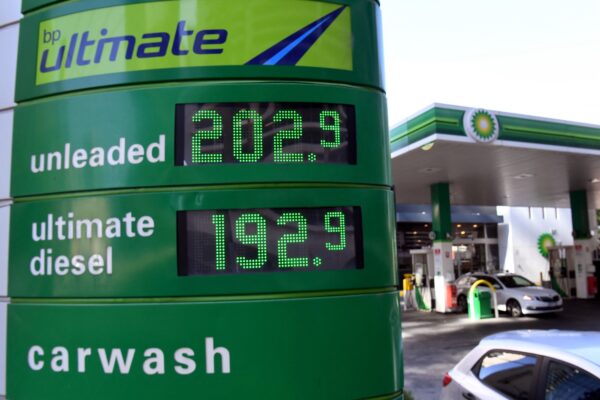 However, CommSec economist Craig James said that at the same time, there was downward pressure on petrol prices due to fears of a global recession.
"Also, the zero COVID policy in China continues to restrain the economy and thus oil demand," he said.
As fuel, labour, and raw material costs rose, enterprises across Australia experienced a contraction in business activity in October as measured by S&P Global's purchasing managers' index.
The indices for the manufacturing and service industries both fell below 50, suggesting that Australia's private sector shrank for the first time since January.
"Overall business confidence, meanwhile, continued to trend lower in October to the weakest since the height of the COVID pandemic in April 2020, which is not a positive sign for the Australian economy," S&P Global economists said.