Sydney COVID Lockdowns 'Targeted' Blue Collar Workers: Report
A new report by the Australian Catholic University has argued COVID-19 lockdowns in Sydney were unequal and "targeted" blue-collar and migrant areas unfairly.
The report (pdf), published on Oct. 11, found that during the Delta Wave (June 21—Oct. 24, 2021) of the coronavirus in Australia, the New South Wales (NSW) government allegedly utilised data modelling that asserted the biggest driver of COVID-19 infection rates in a community was the proportion of residents in blue-collar occupations.
Specifically, it noted that regions with a higher proportion of residents employed as technicians, tradespersons, machine operators, drivers, and labourers, followed by a high proportion of overseas-born workers who primarily spoke a language other than English at home, would see a growth in COVID-19 case numbers.
The NSW government is alleged to have utilised this modelling as its reasoning for the 'punitive approach' it took to locking down 12 local government areas (LGA) of Sydney and targeted them with harsher restrictions, showing little sympathy for the resident's response to the restrictions.
These LGAs included Bayside, Blacktown, Burwood, Campbelltown, Canterbury-Bankstown, Cumberland, Fairfield, Georges River, Liverpool, Parramatta, Strathfield, as well as some suburbs in Penrith LGA. All of these areas, the report noted, had a high proportion of residents either working in these occupations or who are immigrants.
"Residents of suburbs in these LGAs faced stricter stay-at-home orders, a night-time curfew and more overt enforcement by government and police authorities," the report's authors said.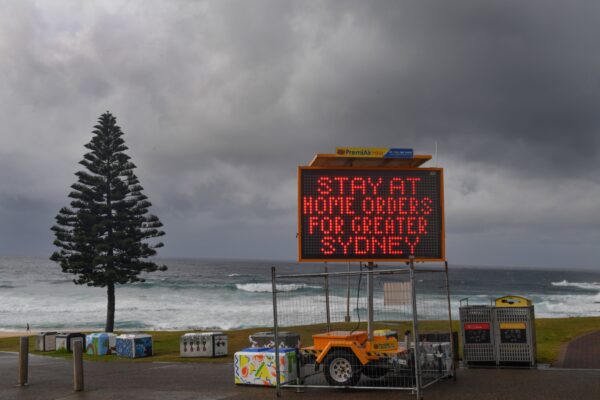 The lockdowns also saw the state government significantly expand police numbers in the LGA's and bring in around 300 Australian Defence Force (ADF) personnel to enforce stay-at-home orders. This led to police and the military roaming the streets of Western Sydney in July and August 2021, doorknocking and even inspecting residents' homes for any breaches of lockdown rules.
Additionally, residents of these areas were told by the state government they would only be permitted to leave their LGA for work if their workplace possessed Rapid Antigen Testing (RAT) kits or if they had gotten their first shot of a COVID-19 vaccine by the end of August 2021.
Lockdowns Made Western Sydneysiders Feel Targeted
Interviews with residents in the LGAs found that inhabitants felt targeted by the government, with one resident from the Canterbury-Bankstown LGA, named Lydia, telling the authors that the experience was extremely stressful.
"[It] was stressful … So many people [said] 'Police [will] be out, be careful.' There were [police] helicopters. [They] would fly around at night … checking to make sure that everybody was off the streets," she said.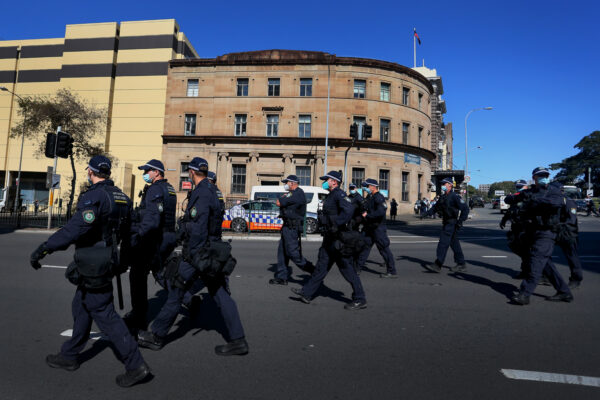 Another resident from Blacktown named Michael, who worked in manufacturing, said he felt targeted by the government's harsh restrictions.
"They targeted us. I'm not happy at all. Why is [Western Sydney] different from other [places in Sydney], especially the eastern suburbs? People can go out there. If they [had] locked down the eastern suburbs right from the beginning [in June 2021], it [would not have] spread to Western Sydney. [It's] unfair treatment … Why not just [have] total lockdown [for the whole city]?" he said.
Meanwhile, others said they felt the lockdowns were racially motivated.
"[This] is one of the problems with the Canterbury-Bankstown LGA being labelled as 'plague central.' I thought that was really, really unfair … Sydney City Council, [the] eastern suburbs … why not them as well? And then to hear [in the media] that the Chief Health Officer suggested locking down [all of] Sydney, but the government decided, 'no, it was only these ones.' It was a little bit too blatant … There's just no two ways about it. It was racist," said interviewee Lydia.