Taiwan Joins Quantum Computing Race, Establishes National R&D Team
Taiwan recently unveiled a national team dedicated to quantum computing R&D, taking advantage of the island's advanced semiconductor industry.
An announcement was made about the initiative involving 17 research groups on March 16 by the Ministry of Science and Technology (MOST), the national research institute Academia Sinica, and the Ministry of Economic Affairs (MOEA),  reported Taiwan's state-owned Central News Agency (CNA).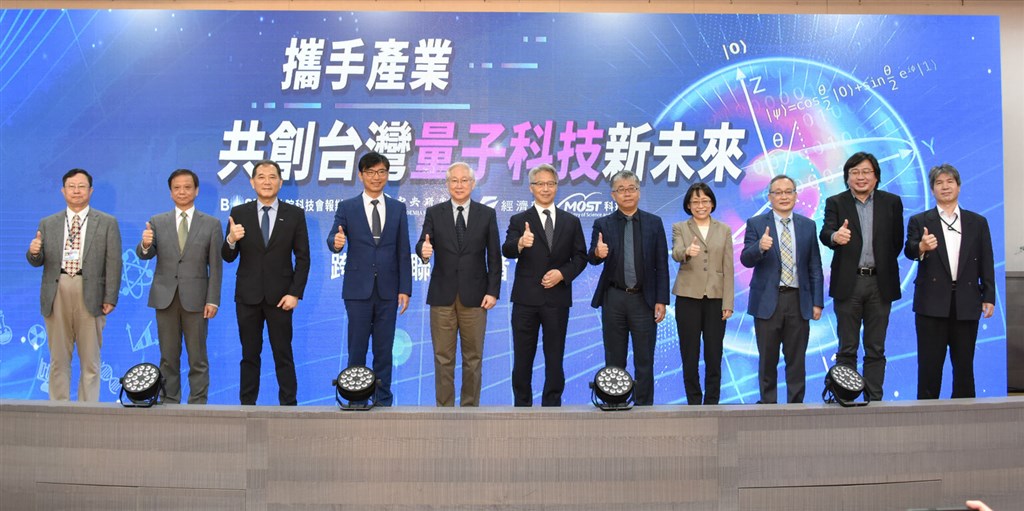 The team consists of 72 experts and 24 enterprises, including specialists from Taiwan Semiconductor Manufacturing Company (TSMC) and Foxconn, who will research quantum elements, computers, and communications systems.
Although feasible applications are still thought to be decades away, the technologies are theoretically capable of exceeding the physical limitations of conventional computers upon successful creation.
MOEA unveiled a plan to invest more than $11 million in the next four years, while MOST pledged $8 million over five years. The government fundings aim to kickstart Taiwan's development of its own quantum computers.
More private firms are expected to join R&D efforts, and the funding would be substantially increased depending on the progress, Felix Gwo, the convener of a panel for advancing the development of quantum systems, told The Epoch Times.
Funding will not be limited to funds from the government, he added.
According to Taiwan's DigiTimes, TSMC, the world's largest chipmaker, has started poaching quantum computing research talent by offering three times their original salary prior to 2020.
Head of the MOEA's Department of Industrial Technology, Chiou Chyou-huey, said that quantum technologies were expected to generate enormous business opportunities globally, according to CNA. Quantum computing requires miniaturization technologies, which is the strength of TSMC's silicon chips.
Academia Sinica President James Liao said the institution's research staff had spent a decade extensively researching quantum computing technology and quantum materials.
Academia Sinica has already been able to build superconducting qubits, the basic unit of quantum information. The Taipei-based national academy already has the technologies to generate and read qubits, as well as control the state of qubits.
Liao added that quantum computers' powerful computation abilities are expected to bring about a breakthrough for the pharmaceutical sector. If applied to drug discovery, they could model and test new drugs through molecular simulation.
Minister of MOST, Wu Tsung-tsong, added that quantum technology would significantly impact cybersecurity, the financial sector, and the national defense industry.
Chang Ching-ray, a distinguished physics professor at National Taiwan University (NTU) and the director of NTU-IBM Quantum Computer Hub, told The Epoch Times that MOST and Academia Sinica's strategy is to narrow the scope and focus on specific components of quantum technologies. Their development focus will be on optical and superconducting hardware as well as software applications.
Global Quantum Computing Race
Taiwan's move follows measures taken elsewhere with researchers in various nations making headway in quantum technology development.
On March 22, a team of researchers in Israel unveiled the country's first quantum computer, a major feat that has been years in the making, according to The Times of Israel. The breakthrough is being seen as highly beneficial for industries like cybersecurity, materials and pharmaceuticals, banking and finance, and advanced manufacturing, experts have said.
Last year, British prime minister Boris Johnson announced that the United Kingdom is building a general-purpose quantum computer and set the goal of securing 50 percent of the global quantum computing market by 2040, The Guardian reported.
In 2018, Japan incorporated an R&D program called "Quantum Leap" into its national policy, joining the quantum computing race.
Similarly, in that same year, the U.S. House and Senate passed the "National Quantum Initiative Act (pdf)," a program to accelerate quantum research and development for its economic and national security.
Likewise, in 2018, the EU Parliament held a conference in Vienna on quantum technologies, artificial intelligence, and cybersecurity and its plans to "[catch] up with the future."
In the American private sector, IBM introduced its roadmap for quantum technology. It is developing a suite of scalable, increasingly larger, and better processors, with a 1,000-plus qubit device, called IBM Quantum Condor, targeted for the end of 2023.
A qubit or quantum bit is the basic unit of quantum information. The higher the qubit rating, the more advanced the processors are needed.
Like many advanced economies, China also included quantum computing R&D into its national policy. The Chinese Communist Party's "13th Five-Year Plan" introduced in 2016 also emphasized the need to strengthen quantum research, with an aim to become a leader in this field by 2030. Reportedly, it invested $11 billion to build a national quantum laboratory.
Joyce Liang and Kane Zhang contributed to this report.