A Taiwanese official has asked Australia to support its bid to join the Comprehensive and Progressive Agreement for Trans-Pacific Partnership (CPTPP), which the Chinese regime opposes.
Taipei Economic and Cultural Office representative Elliott Charng told a Parliament committee in Canberra on Tuesday that Taiwan can boost high-technology trade flows and growing demand for Australian minerals.
Charng said Australia's support of Taiwan's bid would also "send a strong message" to Australian businesses impacted by the Chinese regime's boycotts of Australian products, which was prompted after Prime Minister Scott Morrison called for an inquiry into the origins of the CCP (Chinese Communist Party) virus.
"Economic sanctions imposed on Australia by China reinforce the argument of engaging with Taiwan more closely and more deeply," he told the committee.
The regional trade group, formed in 2018, currently includes Canada, Australia, Brunei, Chile, Japan, Malaysia, Mexico, New Zealand, Peru, Singapore, and Vietnam. It has received applications from Britain, China, and Taiwan to join.
Membership requires unanimous agreement from all member nations and the committee will recommend Australia's response.
Both Taiwan and China want to join the CPTPP, with the latter applying to join the partnership to be alongside free-market economies like Japan and Canada. Taiwan applied days after China said it had submitted an application.
However, Beijing has opposed Taiwan's application, and Taiwan has accused Beijing of bullying after it sent 24 warplanes into its air defense identification zone, marking the third-largest incursion in the past two years.
The White House also expressed concern over China's "provocative" military behavior toward Taiwan after Beijing sent a further 56 fighter jets into its air defense zone on Oct. 4, marking the fourth day of sustained military harassment against the self-ruled island.
Speaking at a press briefing, White House press secretary Jen Psaki urged the Chinese regime to put an end to its goading behavior, which officials say threatens peace and stability across the Taiwan Strait and could lead to all-out military confrontation.
"We remain concerned by the People's Republic of China's provocative military activity near Taiwan, which is destabilizing risk miscalculations and undermines regional peace and stability," Psaki told reporters.
"We urge Beijing to cease its military, diplomatic, and economic pressure and coercion against Taiwan. And we have an abiding interest in peace and stability across the Taiwan Strait. That's why we'll continue to assist Taiwan in maintaining a sufficient self-defense capability."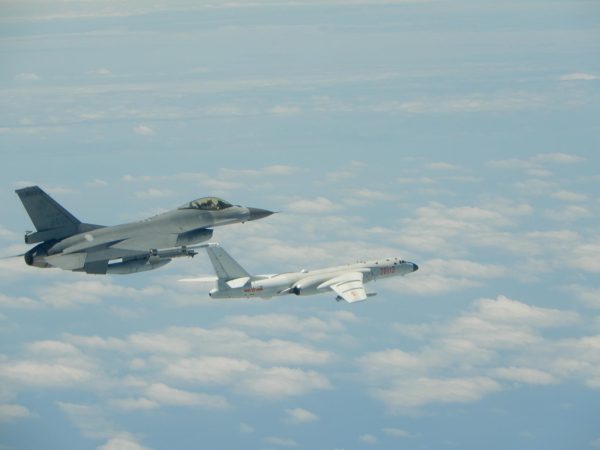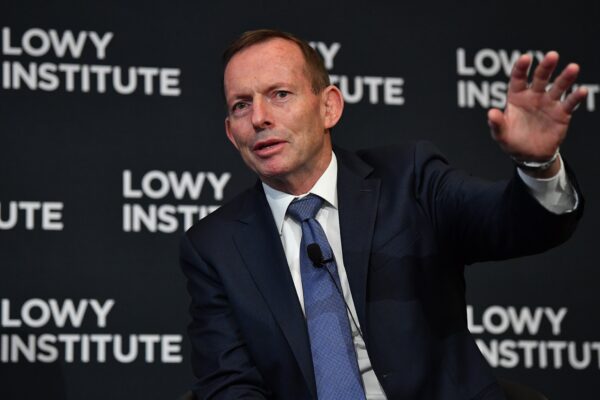 China is Australia's largest two-way trading partner in goods and services, accounting for nearly one third, or 31 percent, of its trade with the world, according to the Department of Foreign Affairs and Trade (DFAT).
However diplomatic relations have soured in recent years, and two-way trade with China declined 3 percent in 2020, totaling $245 billion, while Australia's goods and services exports to China totaled $159 billion in 2020, down 6 percent compared to the previous year, owing in part to the trade restriction measures by China, DFAT said.
Australia was Taiwan's third-largest source of agricultural goods, worth $607 million last year, and the CPTPP would provide structure to do business and enhance cybersecurity cooperation, said Charng.
"The opposition from China is not unexpected. China will use every way to avoid Taiwan participating in any international organizations," he said.
Last week, former Australian Prime Minister Tony Abbott visited Taiwan with the hope of ending the island's isolation on the international stage.
Abbott spoke to Taiwanese President Tsai Ing-wen at the Presidential Office in Taipei, saying it was critical fellow democratic nations stood "shoulder to shoulder" with Taiwan.
"It is in large measure to try to help to end this isolation from which Taiwan has been suffering for so many decades that I am here in this country, and I do hope that this will be the first for many visits," he said.
"Taiwan is in many respects a model for the wider world," Abbott said. "Over the past 70 years, Taiwan has transformed from an impoverished dictatorship into a vibrant, dynamic, pluralist democracy. You have demonstrated to all the countries of this region that it is possible to be rich and free."
"Of course, not everyone and not everywhere is pleased at Taiwan's progress, and I do note that Taiwan is challenged on an almost daily basis by its giant neighbor," he continued.
Abbott also told reporters there on Friday that Taiwan met the criteria for joining the CPTPP but that "fear of upsetting China" could cause some members to object to its application, and urged countries to move beyond "rhetorical support" for Taiwan and provide practical support.
Daniel Y. Teng and Reuters contributed to this report.