The Price China Never Paid for its 'Hostage Diplomacy'
Analysis
After Canada arrested Huawei executive Meng Wanzhou on a U.S. extradition request on Dec. 1, 2018, Beijing warned Canada of "serious consequences" if she wasn't freed. It carried through with its threat a few days later, when it detained Canadians Michael Kovrig and Michael Spavor. After that, the regime blocked Canadian agricultural imports to China.
Ottawa has adopted stronger language of late over the arrest of the two Canadians, in contrast to its earlier, noticeably softer tone, which typically praised China for the economic benefit it presents before calling out the regime's hostilities.
But apart from this change in Ottawa's tone, Beijing has not been made to pay a price for what some have termed its "hostage diplomacy."
With Kovrig and Spavor having just been subjected to closed-door trials in China with no consular representation, here's a look at some of the means Canada has used in the past to respond to hostile actions by foreign governments, and some approaches that observers have suggested for countering Beijing's hostilities today.
Diplomatic Relations
When Iranian-Canadian photojournalist Zahra Kazemi was tortured and killed in Iran, the Liberal government of Jean Chrétien recalled Canada's ambassador from Iran. Stephen Harper's Conservative government recalled Canada's ambassador from Moscow and limited diplomatic ties with Russia after its military intrusion into Eastern Ukraine.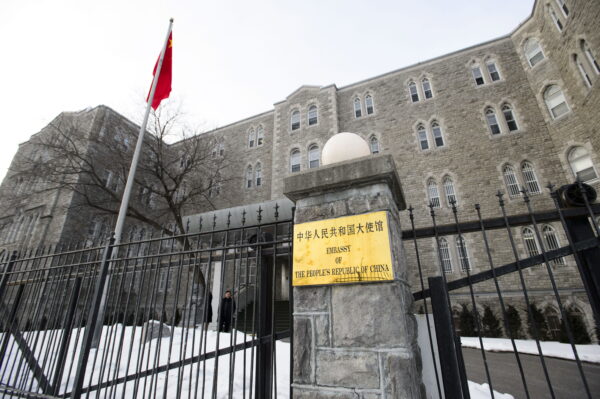 Based on Global Affairs Canada's November 2020 records, China has 159 diplomats in Canada—the highest number after our closest ally the United States, which has 168 representatives in Canada. For comparison, the United Kingdom, another close ally, has only 28 diplomats in Canada.
The Canadian government has not limited China's diplomatic operations in Canada in any way since Kovrig's and Spavor's arrest, which Ottawa calls "arbitrary." Conversely, China has limited consular access to the two Canadians and denied Canadian diplomats permission to attend their trials.
China's ambassador has chided Canada on multiple occasions without pushback from Ottawa. Meanwhile, Chinese diplomats have continued to make appearances in official capacities in different venues in Canada.
Winnipeg's mayor invited the Chinese ambassador to his city in December 2019 and posed for photos with him, which he posted on social media. The Union of British Columbia Municipalities accepted a donation from the Chinese Consulate and allowed it to host a social event at the union's 2019 annual convention in Vancouver, giving Chinese diplomats access to B.C. municipal representatives, despite protests by Port Coquitlam Mayor Brad West and several city councillors and groups over China's arrest of Kovrig and Spavor and other human rights violations.
Canadian cities that have sister city agreements with Chinese cities have also maintained their agreements. According to Epoch Times contributor Heng He, the Chinese Communist Party (CCP) uses these friendship agreements to advance its interests in a more subtle way, as city-level officials are not on the list of diplomatic envoys.
2022 Beijing Olympics
The International Olympic Committee (IOC) awarded the 2008 Summer Olympics to Beijing based on the regime's promise to improve its human rights record. The long list of rights infractions at the time included the suppression of democracy activists, Tibetans, Uyghurs, Christians, and Falun Gong adherents, with the latter having been confirmed by Canadian researchers two years prior as being victims of Chinese state-sanctioned organ harvesting.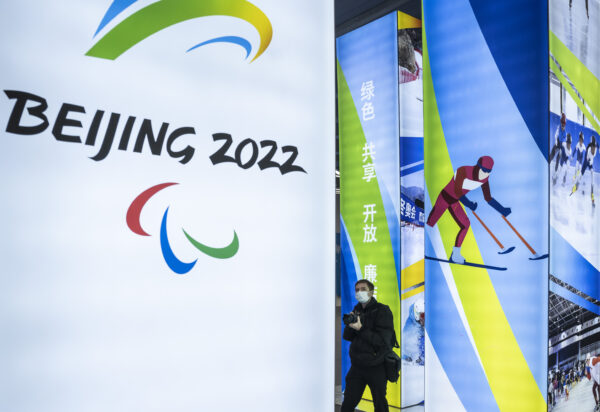 Since then, China's illicit organ harvesting operations have expanded to use Uyghurs as victims on a wide scale. And the regime's persecution of Uyghur Muslims has escalated to the point that Canada's House of Commons and two U.S. administrations have now recognized it as genocide.
Yet China has been awarded the Olympics once again, in winter 2022.
In a Feb. 22 vote that the entire Liberal cabinet abstained from, the MPs voted 266–0 to urge the IOC to move the 2020 Games out of China.
The federal government has refused to make a decision on whether Canadian athletes should participate in the 2022 Games, leaving it up to the Canadian Olympic Committee, which has said it plans on sending athletes to China.
Canada is also still allowing Chinese athletes to train on Canadian soil for the 2022 Games. Former Canadian ambassador to China Guy Saint-Jacques has called for their expulsion over China's retaliatory measures following Meng's arrest.
Asian Infrastructure Investment Bank
Conservative MP Candice Bergen said in the House of Commons on March 22 that while Kovrig and Spavor "are appearing in [China's] kangaroo court," the Liberal government just sent some US$40 million to China's Asian Infrastructure Investment Bank (AIIB).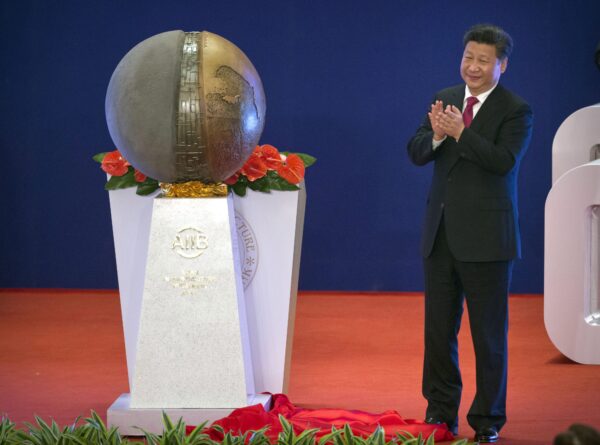 Ottawa became a member of the AIIB in 2017 and committed to a US$199 million contribution over five years. The Beijing-led and -controlled international development bank was founded in 2016 to rival the Asia Development Bank and the World Bank.
The Conservative Party has asked for Canada's withdrawal of its investment given Beijing's hostilities against Canada.
Huawei
Canada is the outlier in the Five Eyes intelligence alliance, whose other countries have either banned Huawei from their 5G networks or made plans to phase it out (as in the case of the UK).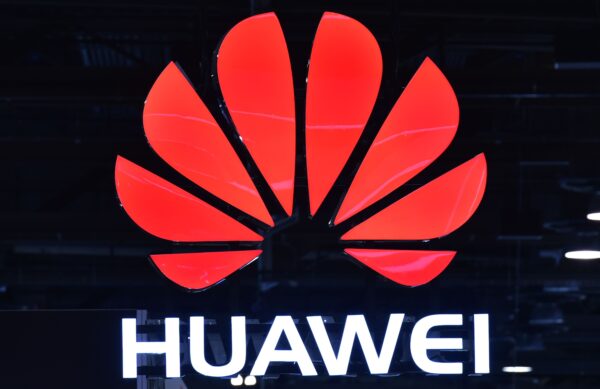 The Chinese telecom giant, despite being a private company, has close ties to the Chinese regime, and Meng's arrest is the reason Beijing has risked international condemnation to detain Kovrig and Spavor on what's widely seen as baseless charges.
China's National Intelligence Law requires all Chinese companies and citizens to assist and co-operate with the regime's intelligence institutions.
The Conservative Party and many China observers in Canada have said that Canada needs to ban Huawei from the country's 5G networks.
However, in February, The Globe and Mail reported that the federal government is partnering with Huawei to fund research studies at Canadian universities despite security concerns.
Import Bans
After Washington imposed tariffs on Canadian aluminum in 2020, Ottawa reciprocated with its own plan to hit back on U.S. aluminum products.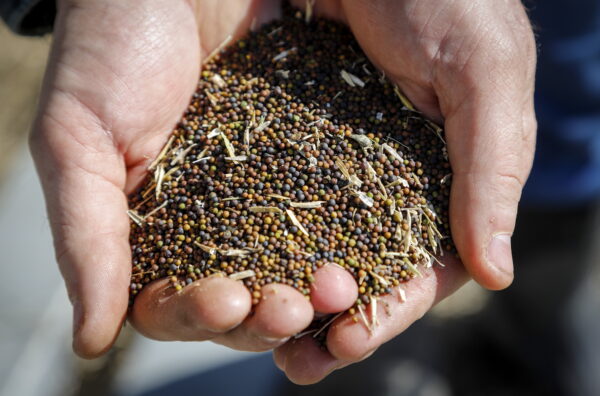 Shortly after Meng's arrest, China banned a number of Canadian imports, including canola and other agricultural products, but Ottawa didn't retaliate.
Saskatchewan Premier Scott Moe has called on Ottawa to impose reciprocal trade tactics in response, but so far China hasn't paid any price for its import bans against Canada.
Virus Outbreak
Canada was the odd one out among its close allies when it continued to allow flights from China during the early days of the pandemic in 2020, a move that was praised by Beijing.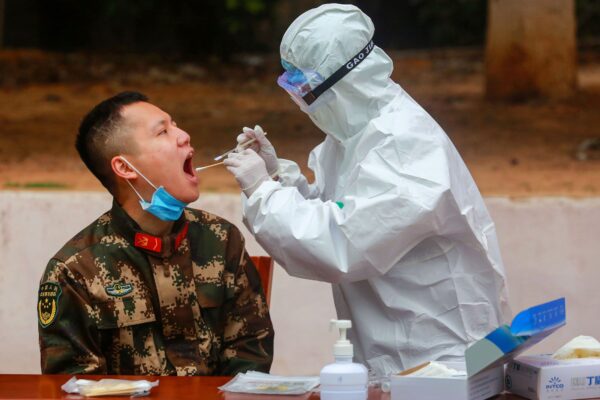 The regime has strongly lashed out at countries, notably the United States and Australia, that blame it for its lack of transparency in handling the initial virus outbreak which became a global pandemic.
China has slapped heavy tariffs on Australian imports over Canberra's actions to curb Beijing's influence operations in the country as well as the Aussie stance demanding accountability for and transparency concerning the virus outbreak.
In contrast, Canada's Health Minister Patty Hajdu praised China's initial response to the outbreak and dismissed as a conspiracy theory a reporter's question on whether China might be underreporting its infection rates.
Canada sent 16 tonnes of personal protective equipment (PPE) to China in the early days of the pandemic while news emerged later that China was hoarding global supplies of PPE. Shortly thereafter, Canadian health professionals struggled with PPE shortages.
At the time, Beijing praised Canada's PPE shipment. "Our heartfelt thanks go to Canada for its support and assistance in China's fight against the epidemic," a Chinese foreign ministry spokesperson said at the time.
Despite Canada's approach, however, the plight of Kovrig and Spavor hasn't taken a turn for the better. Meanwhile, China has found a friendly voice from Canada in its handling of the pandemic.
Human Rights and Sanctions
Canada joined its allies on March 22 in following the footsteps of the European Union to slap sanctions on four officials and one entity in China for "gross and systematic human rights violations" against the Uyghurs in Xinjiang.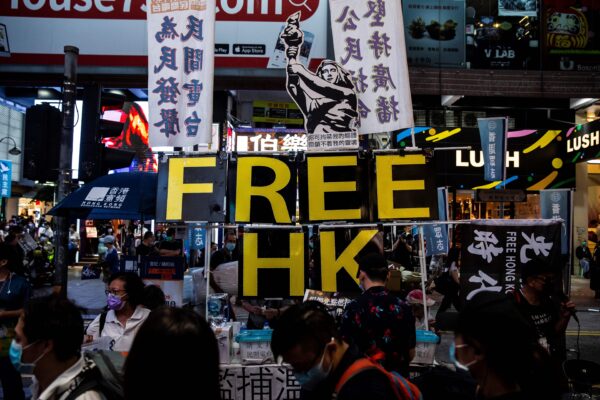 Prime Minister Justin Trudeau said that the sanctions are unrelated to the detention of Kovrig and Spavor.
Canada enacted the Magnitsky law in 2017 and has since used it to sanction officials in Russia, South Sudan, and Russia, among other countries, for gross human rights violations, but not China. A group of Canadian senators has urged Trudeau to use the law to take a stand against China for its detention of Kovrig and Spavor along with its clampdown on democratic rights in Hong Kong and other rights abuses.
The United States, meanwhile, has imposed Magnitsky as well as other sanctions against China related to its abuses of the Uyghurs, Falun Gong practitioners, Tibetans, and the people of Hong Kong.
Both the Trump and Biden administrations have recognized Beijing's campaign against the Uyghurs as genocide. Canadian MPs voted 266–0 on Feb. 22 on a Conservative Party motion to recognize the persecution as genocide, even as Trudeau and his cabinet abstained from voting on the motion.
Canada also has yet to enact legislation against international organ trafficking to allow it take measures against China's state-sanctioned organ harvesting from prisoners of conscience. Proposed legislation introduced in prior parliaments as private member's bills did receive strong support from parliamentarians, but each time the session was dissolved ahead of an election before the bill could complete the process to become law.
Several countries, among them Taiwan, Spain, Norway, and Israel, have enacted legislation on this issue.
Military Engagement
At the height of the Ukraine crisis in 2014, Canada suspended nearly all military relations with Russia and expelled nine Russian soldiers who were training in Canada.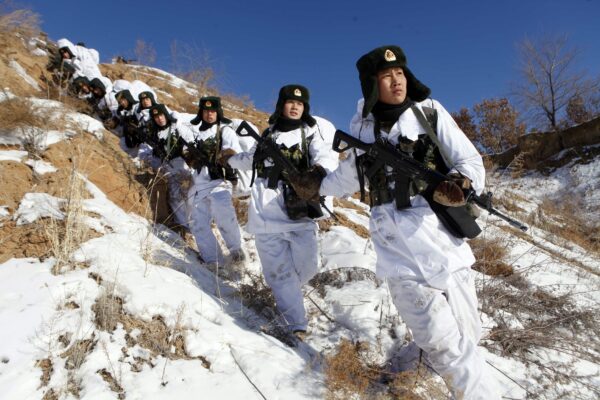 Internal government documents, however, showed that in the case of China, Global Affairs pushed for the Department of National Defence (DND) to maintain military engagement with the regime after Beijing had just detained Kovrig and Spavor in December 2018. The documents showed that DND cancelled Canada's joint winter training with China after U.S. pressure over security concerns.
A report by Glacier Media in January 2021 said that the Justice Institute of B.C. has accepted nearly 2,000 Chinese law enforcement professionals to train in the province since 2013, something critics say raises security concerns.
Visa Centres and Airport Security
Opposition MPs have raised concerns that a company managing Canadian visa applications in Beijing uses a subcontractor reportedly owned by a Chinese police agency.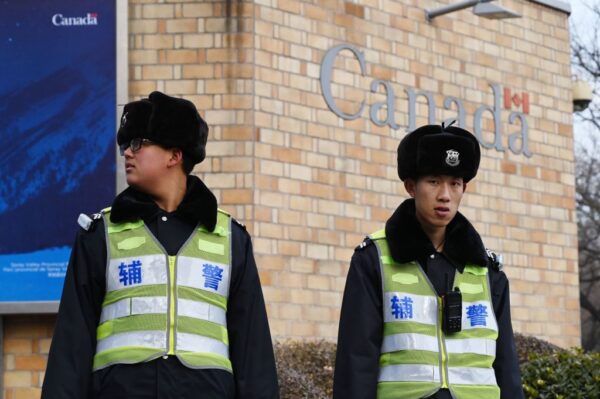 The federal government has so far stood by the arrangement.
Amid criticism last year, the Liberal government announced that it had dropped a Chinese state-owned company as a supplier of X-ray security equipment to Canadian embassies and consulates around the world.
Influence Operations
The parliamentary watchdog overseeing national security and intelligence said in its 2018 report that Beijing uses its United Front Work Department to influence the Chinese community in Canada as well as Canadian politicians to adopt pro-China positions.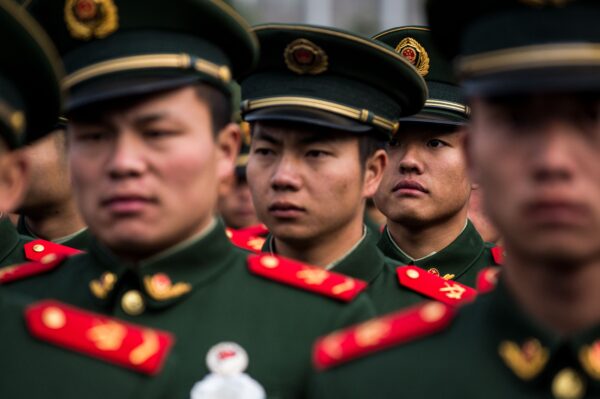 Many organizations in Canada's Chinese community continue to promote positions in line with Beijing's interests, including condemning Hong Kong pro-democracy protests and the declaration of the persecution of Uyghurs as genocide.
Canada has not enacted legislation that targets foreign interference, such as requiring registration by those acting on behalf of foreign entities, as have the United States and Australia.
Pension Funds
Major Canadian pension funds, as well as university endowment funds, have invested heavily in China.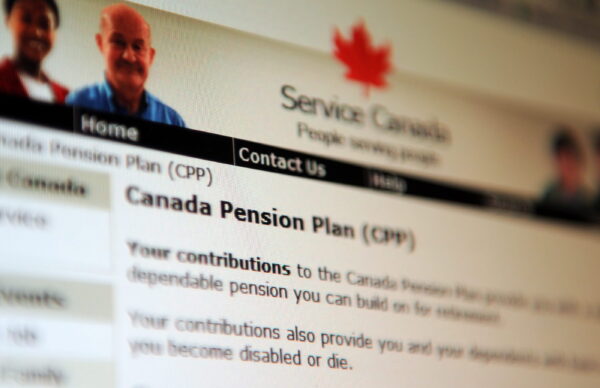 The Canadian Pension Plan Investment Board (CPPIB) reported nearly $15 billion in holdings in Chinese currency in its 2020 annual report.
The fund also includes investments in Chinese companies that make video surveillance equipment used in Beijing's campaigns against Uyghurs.
So far, the CPPIB has shown no sign of slowing or halting its investments in China.