Three Victims Remain in Critical Condition After Monday's Crash in Small Quebec Town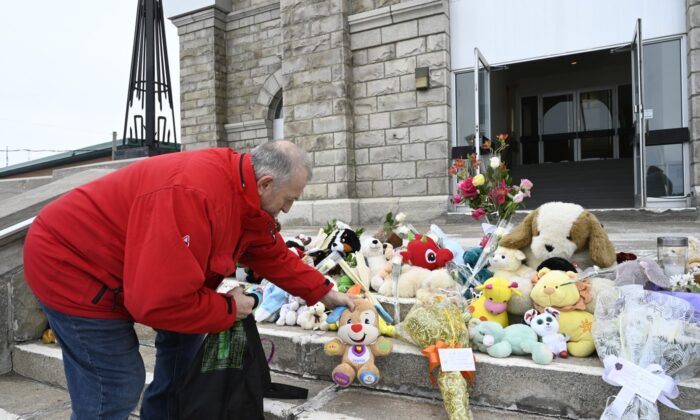 Church volunteer Daniel Theriault places a plush toy on the steps of the church in Amqui, Que., on March 14, 2023. (The Canadian Press/Jacques Boissinot)
Three people are still fighting for their lives, two days after a pickup truck plowed into almost a dozen pedestrians walking down a street in the Quebec town of Amqui.
A Quebec City hospital confirmed today that three of the victims who were airlifted to the centre after Monday's crash remain in critical condition, and a fourth is in stable condition.
Two men were killed and nine people were injured when a man allegedly drove a truck down one of the eastern Quebec town's main streets, hitting several different groups of pedestrians in what police have described as an intentional act.
Thirty-eight-year-old Steeve Gagnon is facing two counts of dangerous driving causing death, and prosecutors have said more charges will follow.
Amqui town officials announced today their flag will fly at half-mast until March 20, and town officials encouraged people to leave flowers and other signs of solidarity at city hall.
The church bells of Amqui will also ring every day until Friday at 3:05 p.m., the time the tragic incident took place.