Toronto Police's Financial Crimes Unit to Investigate Former Union Head Jerry Dias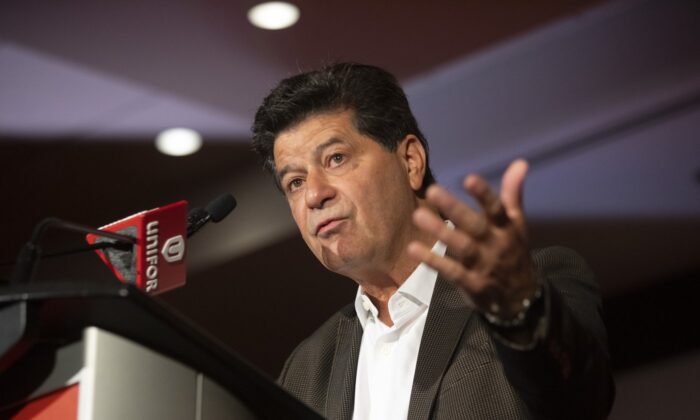 Unifor President Jerry Dias takes a question from a journalist after announcing a three-year labour agreement with the Ford Motor Company at a news conference in Toronto on Sept. 22, 2020. (The Canadian Press/Chris Young)
Toronto police are investigating the former president of Canada's largest private-sector union.
A spokesperson for the force says the financial crimes unit has begun an investigation into former Unifor boss Jerry Dias.
Laura Brabant says the investigation is in its "preliminary stages," and did not give further details.
It comes after Unifor announced it had handed over money Dias allegedly accepted from a supplier of COVID-19 rapid test kits he promoted to members.
Unifor has refused to name the supplier.
Dias has committed to enter a rehabilitation facility.
He's also said he will temporarily step away from all of his advisory positions due to his use of pain killers, sleeping pills, and alcohol to deal with a sciatic nerve issue.