Turkish Court Halts Khashoggi Trial, Transfers It to Saudi Arabia
ISTANBUL—A Turkish court on Thursday halted the trial of Saudi suspects over the killing of journalist Jamal Khashoggi and transferred it to Saudi Arabia.
The decision was expected after the prosecutor called last week for the trial in absentia of 26 Saudi suspects to be transferred from Istanbul to Riyadh. The justice minister later endorsed the request, which was initially sought by Riyadh.
Turkish officials said they believe Khashoggi was killed and his body dismembered in an operation which President Tayyip Erdogan said had been ordered at the "highest levels" of the Saudi government.
Hatice Cengiz, Khashoggi's Turkish fiancee who was waiting outside the consulate on Oct. 2, 2018, when he entered to retrieve documents for their upcoming marriage, said she was surprised and saddened by the decision.
"The case was slowly coming to a halt in previous hearings … and I had begun to grow hopeless but I did not expect such a decision," she told Reuters.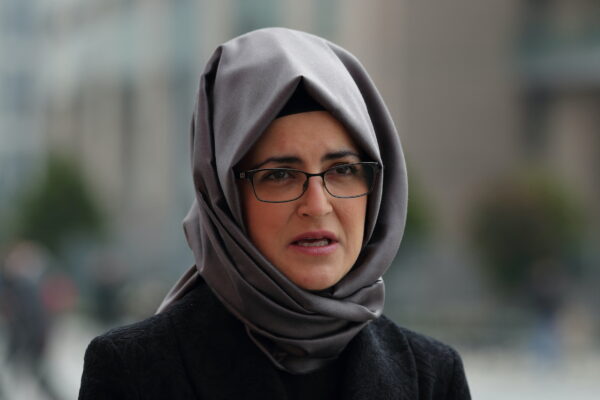 In 2020, Saudi Arabia jailed eight people for between seven and 20 years for Khashoggi's murder. None of the defendants was named.
The Turkish court's ruling marks a sharp turnaround in the trial that began in 2020, especially given public statements from officials that Turkey needs to handle the case to serve justice.
Erdogan said in December 2018 that Turkey would not hand over evidence to Riyadh because they could destroy it, while criticizing their changing accounts of how Khashoggi was murdered.
A U.S. intelligence report released a year ago said Prince Mohammed had approved the operation to kill or capture Khashoggi, but the Saudi government denied any involvement by the crown prince and rejected the report's findings.