UK Distances Itself From Biden's Apparent Call for Regime Change in Russia
The UK government has distanced itself from U.S. President Joe Biden appearing to call for regime change in Russia.
During a speech in Warsaw, Poland, on March 26, Biden suggested that Russian President Vladimir Putin should be removed from office.
"For God's sake, this man cannot remain in power," he said.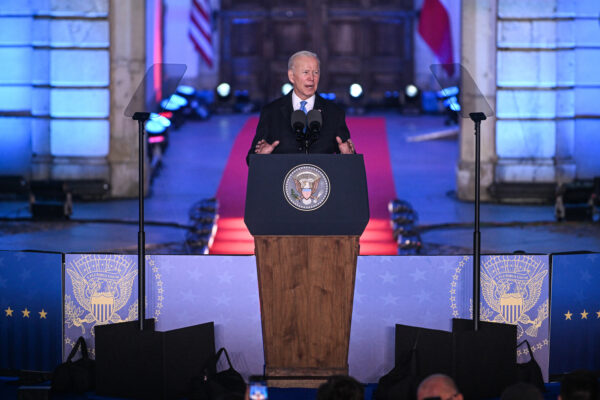 But right after his address, a White House official walked back Biden's fiery remarks against Putin.
"The President's point was that Putin cannot be allowed to exercise power over his neighbours or the region. He was not discussing Putin's power in Russia, or regime change," the official stated.
U.S. Secretary of State Antony Blinken also insisted "we do not have a strategy of regime change."
Asked on March 27 if the UK government agreed with Biden on potential regime change in Russia, Education Secretary Nadhim Zahawi said that it is "up to the Russian people."
Zahawi told the BBC that it is "for the Russian people to decide how they are governed" but suggested they "would certainly do well" to have someone who "is democratic and understands their wishes."
"That's up to the Russian people and it is only the Russian people that can make that decision, I suspect most of them are pretty fed up with Putin and his cronies and the illegal war," he said.
But he refused to criticise Biden publicly.
Asked if Biden was wrong to say what he did, Zahawi told Sky News: "No, what I'm saying to you is the White House has been very clear on this, the president gave a very powerful speech on this and I think both the United States and the United Kingdom agree that it's up to the Russian people to decide who should be governing them."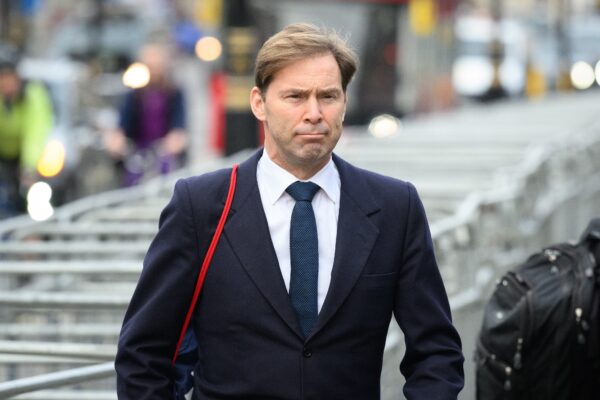 But Biden's remarks has been criticised by other UK politicians.
Tobias Ellwood, the Conservative MP who chairs the Defence Committee of the House of Commons, said it was "unwise" for Biden to hint at regime change in his remarks.
Ellwood, a former military office, warned that the Russian president will now see regime change as Biden's wider objective.
"Putin will spin this, dig in, and fight harder," he predicted.
PA contributed to this report.