UK Expands Official List of COVID-19 Symptoms After Scrapping Free Testing
The United Kingdom has expanded the official list of COVID-19 symptoms to include nine new symptoms, more than two years since the pandemic began.
Monday's updated guidance from the U.K. Health Security Agency now lists symptoms including a sore throat, muscle aches or pains, and diarrhea.
Others listed include shortness of breath, unexplained tiredness or a lack of energy, loss of appetite, feeling or being sick, a headache that is "unusual" or longer-lasting than usual, and a stuffy or runny nose.
Previously, symptoms included a fever, a new and persistent cough, and a loss or change in taste or smell.
The Health Security Agency also noted that symptoms of COVID-19 are similar to those of other respiratory infections, and states that it is impossible for individuals to establish if they have COVID-19, flu, or another respiratory infection based on their symptoms alone.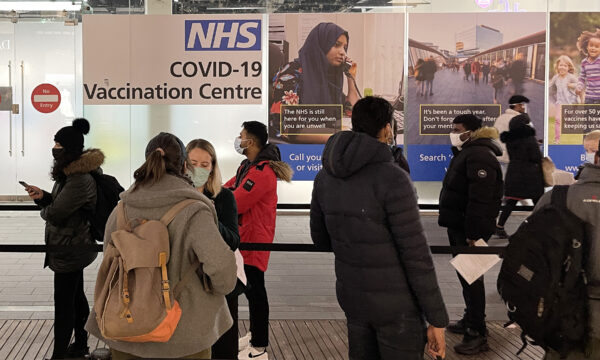 However, the decision to expand the list of symptoms from three to 12 came just days after free testing for coronavirus ended in England as part of Prime Minister Boris Johnson's "living with COVID" plan.
That is despite COVID-19 case numbers being at a record high across the country.
Some 4.9 million people were estimated to have COVID-19 in the week ending March 26, up from 4.3 million recorded in the previous week, according to data from the Office for National Statistics (ONS).
The latest surge is driven by the more transmissible Omicron variant BA.2, which is the dominant variant across the U.K.
ONS officials said those figures are the highest seen since its survey began at the end of April 2020.
Kara Steel, senior statistician for the COVID-19 infection survey, told the BBC: "Infection levels remain high, with the highest levels recorded in our survey seen in England and Wales and notable increases among older age groups."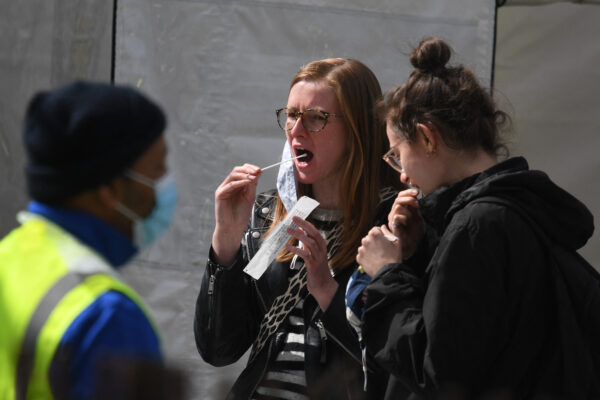 Meanwhile, the World Health Organization (WHO) in a March 29 weekly update noted that while a generalized decline in the rate of SARS-CoV-2 testing has been observed across Europe, the Western Pacific, Americas, Africa, South-East Asia, and the Eastern Mediterranean, "the number of new weekly cases increased again in early to mid-March, indicating that the virus is currently circulating at very high levels."
"WHO is concerned about the recent significant reduction in SARS-CoV-2 testing by several member states," the organization noted in the update.
"Data are becoming progressively less representative, less timely, and less robust. This inhibits our collective ability to track where the virus is, how it is spreading and how it is evolving: information and analyses that remain critical to effectively end the acute phase of the pandemic."
According to government data released on March 23, BA.2, accounted for just over a third of daily reported COVID-19 cases in the United States.