UK Government Orders Scientific Review on Fracking as Energy Crisis Bites
The British government has ordered a review of the latest scientific evidence on fracking amid calls for lifting the ban on the practice to alleviate the energy crisis which has been exacerbated by the Russian invasion of Ukraine.
The government on Tuesday commissioned the British Geological Survey to advise on the latest scientific evidence around shale gas extraction, the Department for Business, Energy, and Industrial Strategy said in a statement.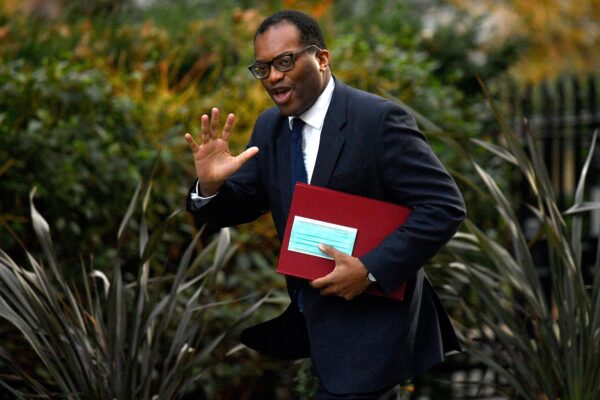 Business Secretary Kwasi Kwarteng said that it is "absolutely right that we explore all possible domestic energy sources" in light of Russia's invasion of Ukraine.
"However, unless the latest scientific evidence demonstrates that shale gas extraction is safe, sustainable, and of minimal disturbance to those living and working nearby, the pause in England will remain in place," he said.
Francis Egan, chief executive of energy company Cuadrilla Resources, said, "The government clearly recognises the huge potential that shale gas offers this country, and this review may be a tentative first step towards overturning the moratorium and exploiting that potential."
"We trust that this review will allow Britain's huge shale gas resources to be exploited," he said, claiming it would create tens of thousands of jobs, bolster energy security, provide cheaper gas for local communities, and millions of pounds in tax revenues for northern councils.
It comes as the fossil fuel industry and some MPs have urged a restart to fracking or more extraction from North Sea oil and gas to secure energy supplies and ease prices.
The government is set to unveil its new energy security strategy this week, in which it is expected to set out plans to boost new nuclear power capacity, as well as solar and offshore wind.
Fracking, or hydraulic fracturing, is a process in which liquid is pumped deep underground at high pressure to fracture shale rock and release gas or oil trapped within it.
The government imposed a moratorium on shale gas mining in England in 2019 after two minor earthquakes were attributed to fracking operations.
But there have been calls from Conservative lawmakers for the ban to be lifted to alleviate the acute energy crisis that has been going on since last year, which has hit households with a more than 50 percent increase in energy bills.
The calls have grown louder since Russia invaded Ukraine on Feb. 24, prompting the UK to commit to phasing out imports of Russian oil by the end of the year.
PA Media contributed to this report.