A soldier with the Ukrainian National Guard on Thursday turned himself in to police after opening fire on his fellow soldiers, killing four servicemen and one civilian while also wounding five others, Ukraine's Interior Ministry said.
Interior Minister Denys Monastyrsky confirmed that police arrested the suspect shortly after the incident. Officials have identified him as 21-year-old Artemiy Ryabchuk of Odesa, a port city in southern Ukraine.
The interior ministry released pictures of the suspect wearing his military uniform while he was being pinned to the ground as officials took him into custody, news agency AFP reported.
According to a police statement, the incident took place on Jan. 27 at about 3:40 a.m. local time at a missile factory in the center of the country. The soldier, who was armed with an AK-47 assault rifle, killed four servicemen and one civilian female while injuring five others.
Five other individuals who sustained injuries in the gunfire are reportedly hospitalized in critical condition. Monastyrsky said that doctors are currently "fighting to save their lives."
Monastyrskiy also said a special commission would be set up to investigate all circumstances that could have led to the crime.
Deputy interior minister Anton Gerashchenko said the inquiry would focus on the shooter's motive. "First of all, the question of whether the serviceman faced psychological pressure in [his] team will be studied," Gerashchenko said.
Ukrainian President Volodymyr Zelensky on Thursday offered his condolences to friends of family of everyone involved, describing the shooting in the industrial city of Dnipro as "terrible" and demanding investigators thoroughly investigate the incident.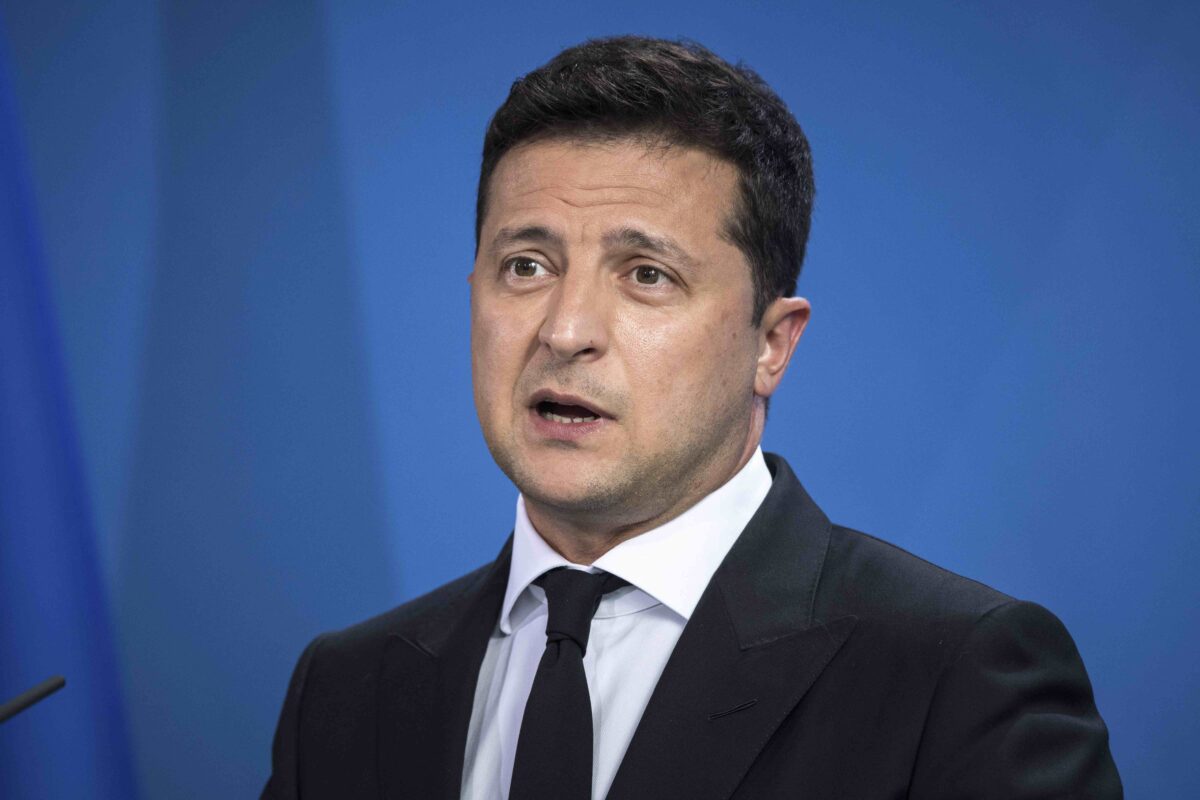 "I expect law enforcement to fully inform the public about all the circumstances of the crime. Motives of the killer, how [the shooting] became possible—everything should be analyzed as thoroughly as possible," Zelensky said.
The shooting comes as Ukraine and Eastern Europe are on high alert after tens of thousands of Russian troops have massed on the Russia-Ukraine border. The incident doesn't appear to be linked to the looming conflict.
The Pentagon has put on alert about 8,500 U.S. troops in Europe and the United States ready to be deployed to NATO's eastern flank if needed, while another U.S. plane carrying military equipment and munitions landed in Kyiv on Tuesday, the third installment of a $200 million package to shore up Ukraine's defenses.
Russia said it was watching with great concern and accused Washington of fueling tensions over Ukraine, repeating its line that the crisis was being driven by U.S. and NATO actions rather than by its own build-up of forces on its border with Ukraine.
Reuters contributed to this report.
From NTD News