UK Prime Minister Rishi Sunak has vowed to put an end to illegal immigration as his government prepares to unveil new legislation banning illegal immigrants claiming asylum.
More than 45,000 illegal immigrants crossed the English Channel in small boats to reach the UK in 2022. And the latest Home Office figures show 2,950 illegal immigrants have crossed the Channel already this year.
Sunak, who has made "stopping the boats" one of his five priorities, told the Mail on Sunday that he is "determined to deliver" on his promise.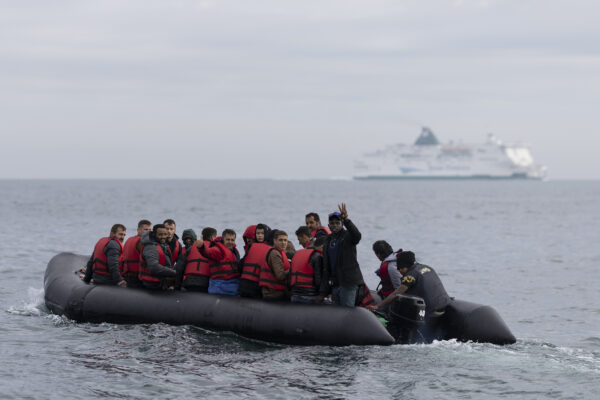 Rishi Sunak said that new legislation is a step towards fulfilling his pledge to "stop the boats once and for all."
He told the paper: "Illegal migration is not fair on British taxpayers, it is not fair on those who come here legally, and it is not right that criminal gangs should be allowed to continue their immoral trade.
"I am determined to deliver on my promise to stop the boats. So make no mistake, if you come here illegally, you will not be able to stay."
Asylum Ban
The government is expected to publish long-promised legislation next week, which will make asylum claims inadmissible from those who travel to the UK illegally on small boats.
The legislation would see a duty placed on the Home Office to remove "as soon as reasonably practicable" anyone who arrives on a small boat, either to Rwanda or another "safe third country."
Arrivals will also be prevented from claiming asylum while in the UK, with plans also to ban them from returning once removed.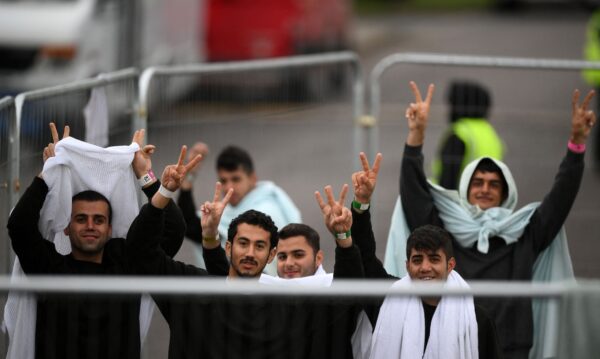 Home Secretary Suella Braverman told The Sun On Sunday: "Enough is enough. The British people want this solved. They are sick of tough talk and inadequate action. We must stop the boats. That's why myself and the prime minister have been working flat out to bring forward necessary and effective laws which will tackle this problem, once and for all.
"It has to be that if you come here illegally you will be detained and swiftly removed. Our laws will be simple in their intention and practice—the only route to the UK will be a safe and legal route."
'Half-Baked Plan'
Opposition parties have criticised the planned legislation as a publicity stunt.
Jonathan Ashworth, Labour's shadow work and pensions secretary, told Sky News that his party would "study" the legislation carefully to see if it addresses the current issues, including processing backlogs.
Pressed on whether his party supports the "broad principle" behind the legislation, he said: "The broad principle is that refugees who arrive in this country, we have always welcomed them. People whose asylum applications have been turned down, then of course they should be returned, that is a principle that we have always accepted.
"The problem is, of course, that the Conservatives will come out here and they will get headlines and they will say they are going to do this, that, and the other, but they never deliver, do they?"
The Liberal Democrats called it "another half-baked plan."
The party's home affairs spokesman Alistair Carmichael said it is "immoral, ineffective, and incredibly costly for taxpayers."
Rwanda Scheme
Over the past year, British politicians have made a series of attempts to tackle illegal immigration in the Channel.
In April, then-Home Secretary Priti Patel signed a "world-first" agreement with Rwanda, under which people who have arrived in the UK illegally would be sent to the East African country on a one-way ticket for processing and potential settlement.
But her first attempt to relocate people to Rwanda was frustrated by the (European Court of Human Rights) ECHR in Strasbourg, which issued a last-minute injunction to ground the flight.
The Rwanda scheme has been mired in legal challenges, and so far no flights carrying illegal immigrants to Rwanda have departed.
But Patel's successor Suella Braverman remains committed to the plan.
In a victory for the government, the High Court in London ruled on Dec. 19 in favour of the Rwanda plan, saying it was "lawful."
Braverman welcomed the verdict, adding: "Our ground-breaking migration partnership with Rwanda will provide individuals relocated with support to build new lives there, while disrupting the business model of people-smuggling gangs putting lives at risk through dangerous and illegal small boat crossings."
But the opposition Labour Party has said it would drop the Rwanda policy if it wins the next general election.
Commenting on the High Court ruling, shadow home secretary Yvette Cooper said: "The Rwanda scheme is a damaging distraction from the urgent action the government should be taking to go after the criminal gangs and sort out the asylum system. It is unworkable, unethical, extortionately expensive."
PA Media contributed to this report.