Unrecorded Deaths Plague Aged-Care Facilities in Locked-Down Shanghai
In 20 days, she would turn 100. The family had been counting the days to bring the Shanghai woman in front of 100 small cakes, surrounded by sparkling candles and grandchildren who grew into adults under her loving care. Little did they know that day would never come.
The woman tested positive for COVID-19 on March 26 and again two days later, and so was sent to the Shanghai Public Health Clinical Center for treatment. During the following three days, staff from the hospital assured relatives in multiple phone calls that they had "made arrangements" for the 99-year-old's care, that she was in "pretty good shape" and they needn't worry, a relative relayed in a social media post. Her test results turned negative on March 31.
Then the family was told that she was dead—a result of organ failure caused by existing conditions and aggravated by the virus, the hospital said.
The woman's death is one case among many coming out of medical facilities in Shanghai, the affluent Chinese city of 26 million now undergoing a full-scale lockdown in the regime's bid to gain an upper hand over the fast-spreading Omicron variant.
While the causes of death differ, the opaqueness from the city's authorities has frustrated locals, whose grievances have been quickly building as they struggle to survive under the regime's heavy-handed "zero-COVID" policies.
The center is one of several hospitals seeing a surge in COVID infections, according to interviews and online pleas from caretakers and distressed locals who have families in those facilities.
So far, no deaths have been officially reported in the city nor anywhere else in China in the current virus wave. But these accounts—including claims of elderly deaths after contracting COVID-19 and dead bodies left outside hospital doors—paint a far grimmer picture.
"Zero deaths to date in this COVID outbreak in Shanghai?" wrote an incredulous user whose grandmother had died at one of the city's largest elderly care facilities Shanghai Donghai Elderly Care Hospital, less than a week after receiving a positive COVID-19 test. "Who is lying and who should be held accountable?"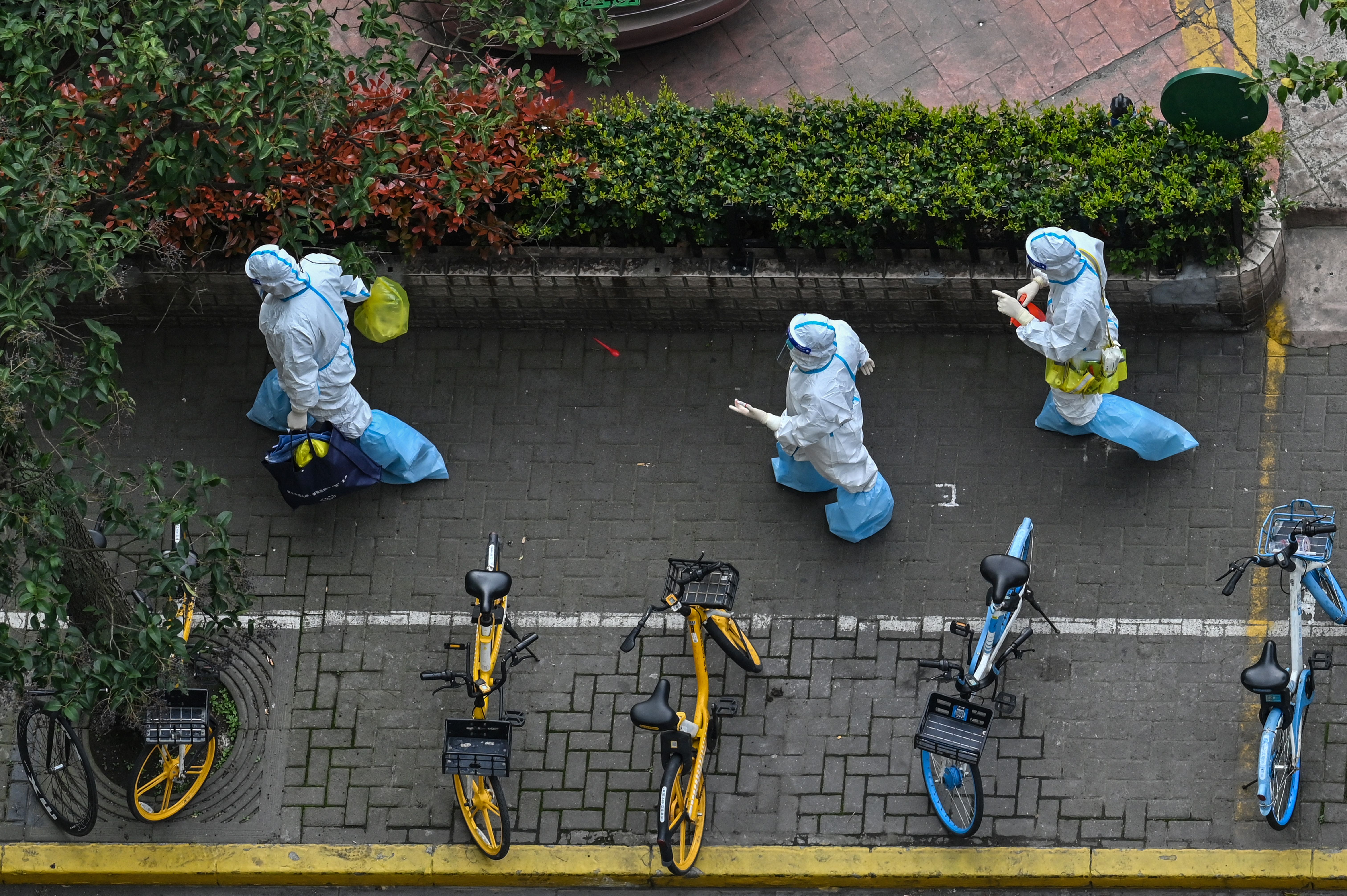 The woman who shared about the loss of her 99-year-old grandmother in a widely-shared post identified herself as the CEO of a film production company in Shanghai. She didn't respond to inquiries from The Epoch Times.
"The saddest and most unacceptable regret is that we weren't able to see grandma one last time and couldn't dress her in the burial clothes she wished," she wrote in a lengthy post on April 5, using the moniker Ruru. The hospital said the woman's body would have to be cremated as with those who die of infection.
Ruru said the 94-year-old grandmother of her acquaintance had died about a week earlier at Zhoupu Hospital, which was turned into a centralized quarantine facility on March 22. A woman surnamed Li said in a separate social media post that the same had happened to her 73-year-old father at the Donghai hospital, where he had lived for eight years requiring constant care due to his paralysis. The man died on March 30, six days after the family was informed about his COVID-19 infection and subsequent quarantine.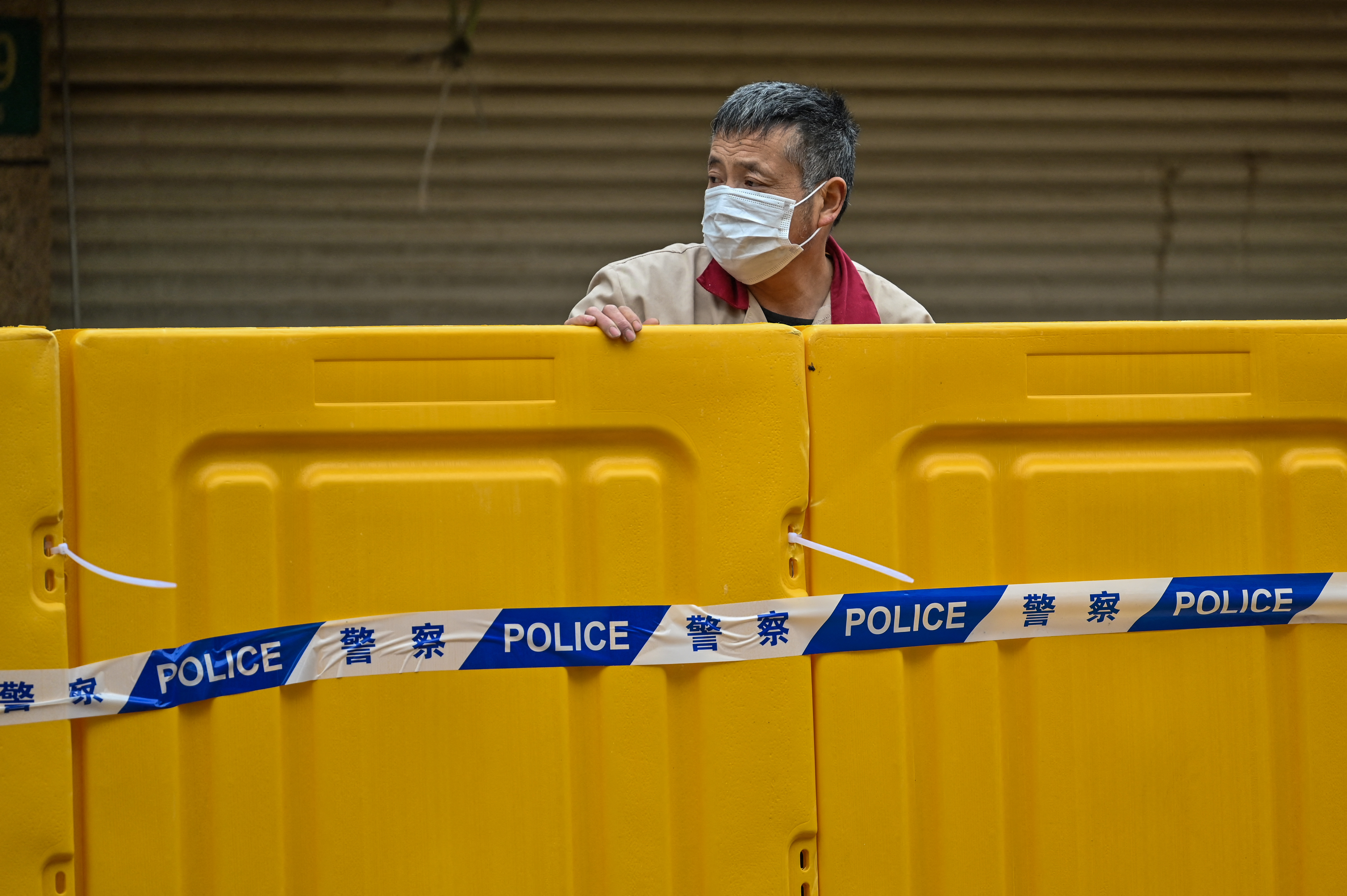 Some dead bodies were laid on the streets in front of the Donghai hospital because there were no relatives there to claim them, according to Ruru.
Her grandmother was housed at the Donghai facility prior to testing positive for the virus. In an admission of cluster outbreaks inside the hospital, doctors had pleaded with Ruru's family to be patient when her grandmother got infected, saying that only five out of over 20 doctors there were still healthy, she said.
The Epoch Times couldn't independently verify these claims, but the allegations relating to Shanghai hospitals align with investigative reports by Chinese and Western outlets. A now-deleted report by Chinese media Caixin cited a nurse who carried an 87-year-old's body from a patient ward at 3 a.m. into the mortuary, where around 10 more bodies lay. Shanghai Pudong Funeral House confirmed receiving about a dozen bodies from Donghai hospital on April 1, with some more going to other funeral homes, according to the report.
Six orderlies from the elderly care facility had previously told The Wall Street Journal about witnessing the removal of bodies from the hospital, where they said at least 100 people had become infected.
Calls for help from hospital caretakers and staff members have also proliferated on the internet. Some said they weren't told about outbreaks in the hospital when reporting for work and became trapped inside sealed wards with the infected. Authorities also threatened to cut all their pay if they failed to show up, some said.
"It's a living hell," wrote one man whose wife, a healthcare worker from Shanghai Huangpu Mental Health Center, had been sealed inside for eight days. He said that 50 out of 500 staff members have become infected, so have "nearly all patients."
Ruru also reported receiving pressure from authorities regarding her online comments. She said she got several calls from two different local police stations to delete her post about the 94-year-old grandmother of an acquaintance, because it was "too negative" and "could be exploited by those with ulterior motives."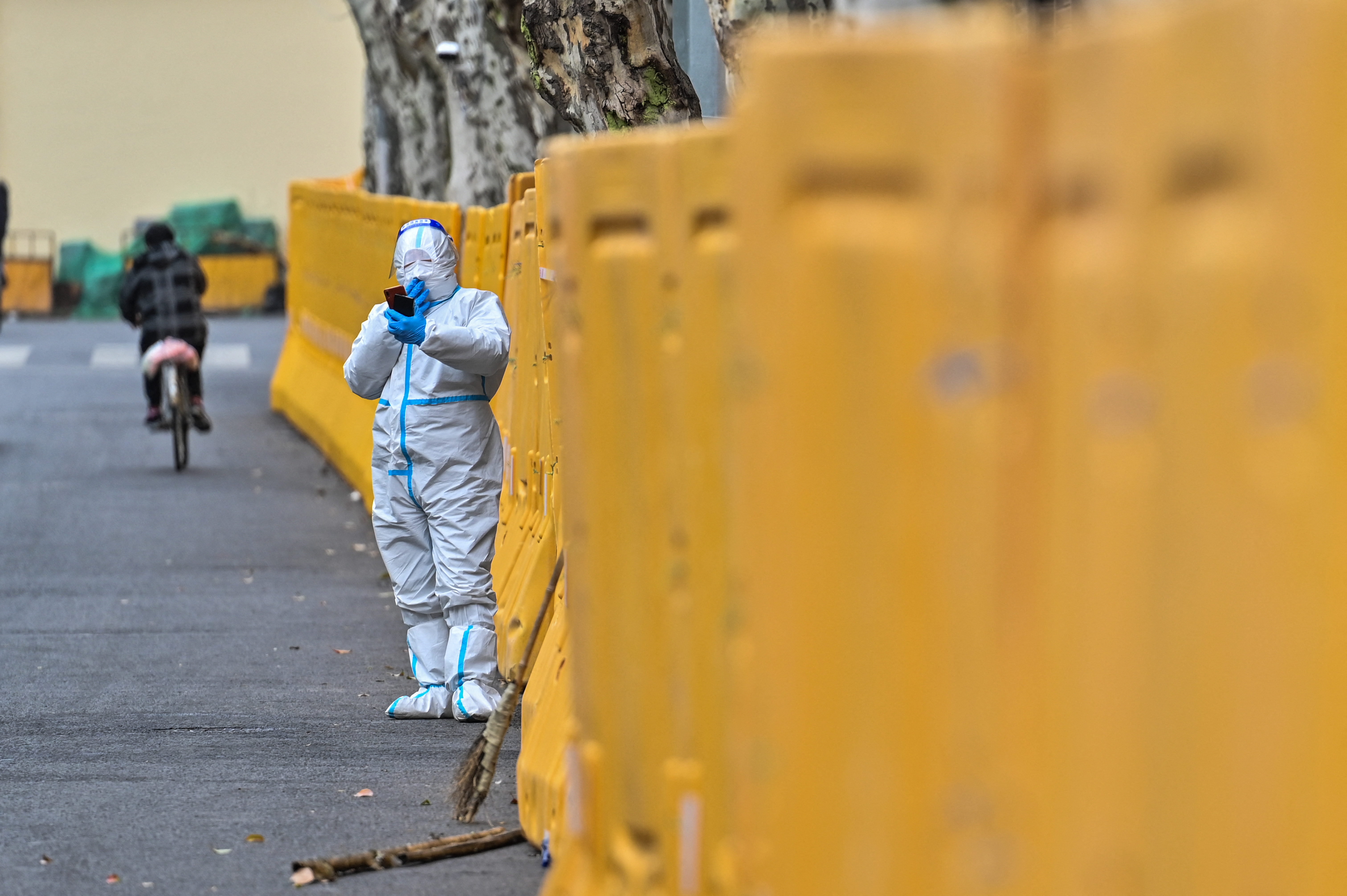 A doctor from Shanghai's Yangsi Hospital, when reached by phone on April 3, told The Epoch Times that she didn't know how many COVID-19 patients there were at the hospital. "It's not proper for me to ask about these matters," she said. She hung up when asked if anyone could confirm such numbers.
Wei Yan (pseudonym) had been video-calling her 95-year-old grandmother regularly since the city's Tongkang Hospital closed to the public late last year. Then, around March 26, she started noticing hazmat suits among caretakers in the background. Wei's grandmother tested positive three days later. Doctors and nurses in chat groups wouldn't answer any questions from relatives for the following three days.
More than 30 seniors had fallen sick with COVID-19 at the same facility as of April 1, Wei said.
Worried about her grandmother's heart disease and high blood pressure, Wei had asked to go into the hospital to care for her, saying she would sign an agreement waiving the hospital's responsibility. But the hospital "would not let us in no matter what," she told The Epoch Times.
"The hospital had told those inside not to reveal the situation to the outside," she said. "Even caretakers have to rely on guesswork."
Gu Xiaohua contributed to this report.