Watchdog Rubbishes Scotland's Claim That It Has 25 Percent of Europe's Potential Offshore Wind Resources
The UK Statistics Authority has called on the Scottish National Party (SNP) to abandon its use of a statistic that inflates Scotland's green energy potential.
On Thursday, Sir Robert Chote, the chairman of the UK Statistics Authority, released a letter that the independent body is engaging with the SNP over its use of a claim that Scotland has a quarter of the offshore wind resource potential in Europe.
Scotland's First Minister Nicola Sturgeon and Deputy First Minister John Swinney have repeated the claim that Scotland has 25 percent of Europe's potential offshore wind resources.
Dismantled
The claim originated in a 2010 publication by the Scottish government, drawing on estimates that the country has an offshore wind potential of 25 gigawatts and Europe one of 102 gigawatts. However, these figures are derived from separate studies that are both more than 20 years old and not directly comparable.
Scottish Liberal Democrats leader Alex Cole-Hamilton had earlier written to the UK Statistics Authority about the use of the 25 percent figure.
"Green minister Lorna Slater and government spokespeople refused to confirm that the claim had always been bogus, instead claiming that it is merely out of date," he said.
"This spin has now been dismantled by the highest statistical authority in the land," he added.
"I fully support the expansion of Scotland's renewable sector but the strong case is undermined when the Scottish Government and SNP use figures which leave them open to the charge of misleading and misrepresenting," said Cole-Hamilton.
In a letter to Cole-Hamilton, Chote wrote, "This is outside our formal remit, but we have investigated these issues because, as a general principle, we consider that high-profile numerical statements should be supported by sound evidence and clearly identified sources."
He added that the calculation for Europe's offshore wind potential was "much more restrictive than that for Scotland."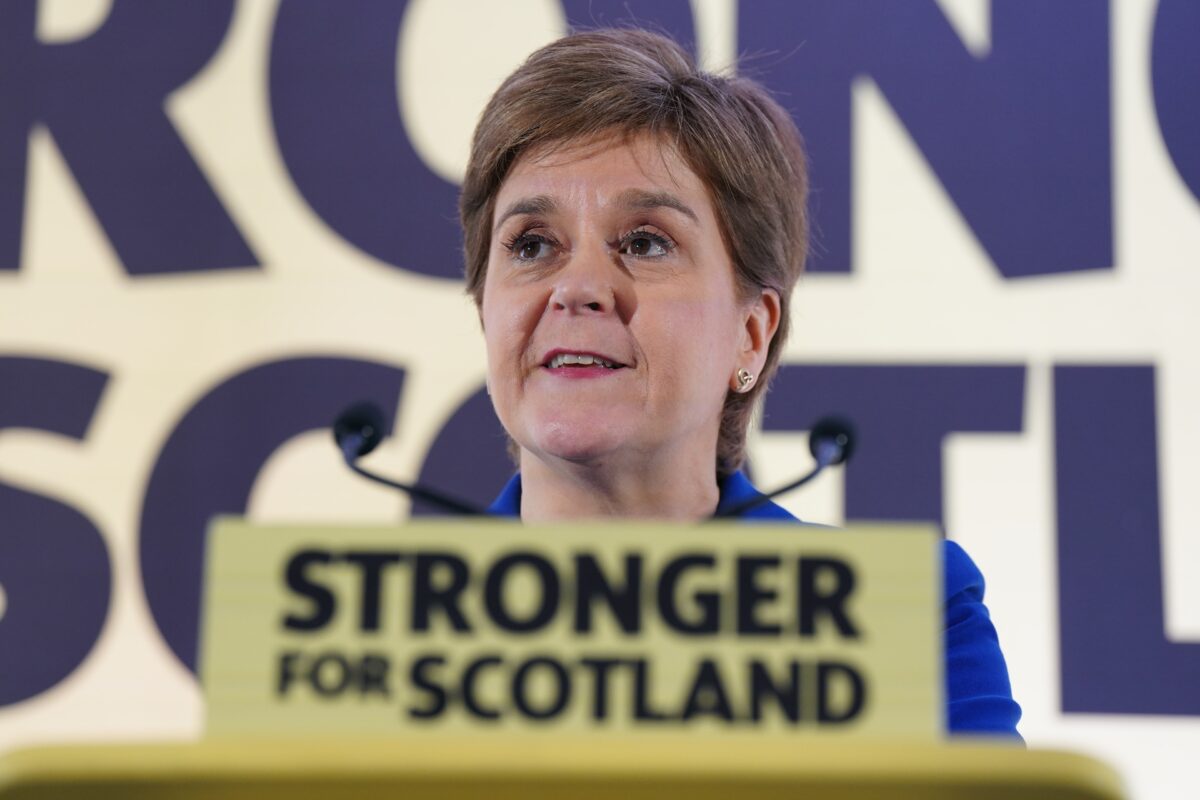 'Correct Their Use'
"So, when the figures are used together, they give an inflated picture of Scotland's potential relative to the rest of Europe," he said.
"We understand that Scottish government and Ministers are already aware that this 25 percent figure is inaccurate. On 15 November, the Minister for Green Skills, Circular Economy and Biodiversity, Lorna Slater (Scottish Greens), acknowledged in Holyrood that the figure was 'outdated', but not that it was poorly constructed," said Chote.
He said it is "good practice for elected representatives to correct their use of official statistics."
"My office is engaging with the Scottish National Party about its ongoing use of the claim and with the offices of those who have recently used it to emphasise the importance of using quantitative evidence appropriately," added Chote.
He said that the watchdog is also engaging with colleagues in the Scottish Government to understand "what more can be done to avoid further use of this claim" and to obtain a "more accurate and up to date figure for Scotland's offshore wind potential in comparison to Europe."
The truth matters, but the SNP have been lying to us for years about Scotland's offshore wind potential. They're still at it.

It's why today I've written to UK Statistics Authority about continued & widespread use of this make-believe stat of 25% which they've admitted is false. pic.twitter.com/HbJo2jGdpi

— Alex Cole-Hamilton MSP🔶🇺🇦 (@agcolehamilton) November 28, 2022
Cole-Hamilton also raised the issue as a point of order in Holyrood on Thursday, saying the figure still appeared on SNP leaflets.
Presiding Officer Alison Johnstone said it was of "paramount importance" that truthful information is provided to Parliament and any errors are corrected at the earliest opportunity.
4–6 Percent
In a report in November, the unionist think tank These Islands said that the realistic figure for Scotland's potential offshore wind resources is about 4–6 percent (pdf).
In January 2021, a Freedom of Information request was submitted by These Islands to the Scottish Government asking how the 25 percent claim was justified. The response, published in March 2021, said, "This is a dated but often-used figure."
The Scottish Government has been relying on nearly 30-year-old estimates to justify a central claim about Scotland's potential renewable energy resource.
At Holyrood on Thursday, Sturgeon said the figure is "no longer appropriate to use because it is out of date" and said that figure about Scotland's offshore wind potential has also been used by those in the Lib Dem leader's own party.
The Epoch Times contacted the Scottish Government for comment.
PA Media contributed to this report.