In the wake of a church-burning on New Year's Eve in rural Alberta, The Epoch Times followed up with police on the status of investigations into the fire as well as the torching of multiple churches in Canada in the summer of 2021.
The fire investigator has determined that arson was the cause of a blaze that destroyed St. Joseph Lutheran Church near the village of Hay Lakes, just north of Camrose and about 50 kilometres southeast of Edmonton, late on Dec. 31, burning it to the ground.
Camrose RCMP Cpl. Kevin Krebs says plain-clothes officers are doing interviews and collecting witness statements.
"Hopefully we can find somebody that's responsible for that fire. Arsons are very hard to solve. Quite often the evidence that would normally be left around for another type of crime is destroyed by the fire," he said.
Krebs said it's unclear whether the fire was related to a spate of church fires that occurred in the summer of 2021. The fires followed news of the apparent discovery of unmarked graves found near a residential school in Kamloops, B.C., in May 2021.
Krebs said arson cases get special attention because of the damage they do to lives and property.
"They're very high on our priority list of solving. That's why we put the resources to them as hard as we can to see where we can lead. Sometimes information comes along from a source, or some evidence is gathered that, all of a sudden, leads us in the right direction. So that's what we're hoping for."
The Epoch Times contacted police forces across Canada to learn the status of investigations into church fires that occurred after May 2021. Most have not resulted in charges or convictions. Some remain officially open, while others have closed but could reopen if new evidence comes to light.
Past Cases Resulting in Charges
On July 9, 2021, Our Lady of Mercy Roman Catholic Church, located in the Kehewin Cree Nation in northeastern Alberta was destroyed by arson. The building had been vacant for years and was slated for demolition. The next day, the RCMP announced the arrest and release of a young offender in connection with the incident. He was later convicted.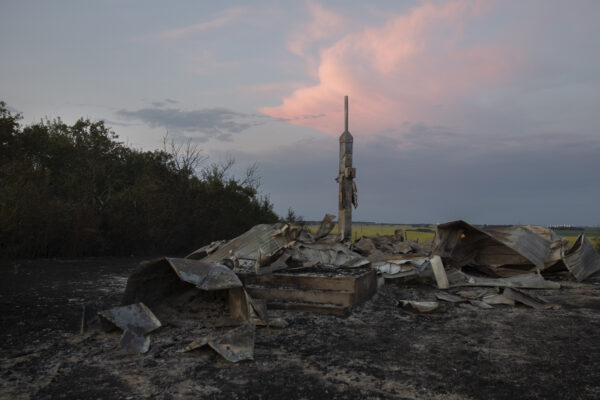 The St. George Coptic Orthodox Church in Surrey, B.C., was the target of two incidents of arson, the first on July 14, 2021, and the second five days later, which destroyed the church. Kathleen Panek, then 35 years old, with no fixed address, was charged on Aug. 26, 2021, and later charged with two counts of arson in connection with the incidents and later sentenced. A publication ban on further proceedings was issued on Oct. 14, 2021, but it is known that a bail hearing was held on April 8, 2022.
The Nativity of the Blessed Virgin Catholic Church at Fort Chipewyan, northeastern Alberta, was burned to the ground in the early hours of Aug. 25, 2022. Fort Chipewyan residents Raymond Ahyasou-Cardinal and August Tanner Marcel were charged with arson.
Open, With No Arrests
In the early hours of June 21, 2021, RCMP in Penticton, south central B.C., found the Sacred Heart Church on Penticton Indian Band territory in flames. The church was built around 1911. The same morning, RCMP in Oliver, B.C., a 40-minute drive away, were notified that St. Gregory's Church was on fire on Osoyoos Indian Band land. Both churches were destroyed and the fires were treated as suspicious.
At 1:15 a.m. on June 26, 2021, a call to the RCMP in New Hazelton, northwestern B.C., reported a fire at the entrance of St. Paul's Anglican Church in Gitwangak, a vacated building over a century old. Minimal damage was sustained before the fire department put out the blaze. However, the same church was set on fire and burned down on the evening of July 1.
On June 26, 2021, two other churches in the Penticton area were destroyed in suspicious fires: the St. Ann's Catholic Church on Upper Similkameen Indian Band land and the Chopaka Catholic Church on Lower Similkameen Indian Band land.
The historic St. Jean Baptiste Parish church in Morinville, Alberta, 34 kilometres north of Edmonton, was burned down in the early hours of June 30, 2021.
An incendiary device was thrown through the window of St. Patrick Co-Cathedral in Yellowknife the night of July 1, 2021, resulting in moderate damage. Yellowknife RCMP Cpl. Matt Halstead told The Epoch Times the suspect is a male aged 25 to 35 years old.
"There's footage in the neighbourhood that showed a person of interest walking down the street. Unfortunately, the quality of that video and the still shot we're able to get was in such a low quality, we weren't able to actually identify the person. So, the investigation isn't active, but it's not closed either," Halstead said.
A fire at House of Prayer Alliance Church in Calgary on July 4, 2021, caused external damage and interior smoke damage. Police said at the time the fire was intentionally set.
"No arrests have been made, no charges have been laid, and it's still very much active and ongoing," Leah Brownridge, communications adviser from Calgary Police Service, told The Epoch Times
Solved, But Not Arson
The Abbotsford Police Department (APD) in B.C. had been looking for a male suspect in his 30s following a July 21, 2021, fire at Central Heights Church. However, Sgt. Paul Walker of the APD told The Epoch Times, "This file from 2021 has been concluded and was determined to be accidental in nature and not an arson."
Closed Without Arrests
In the following cases from 2021, investigations have been closed without arrests.
Siksika First Nation Catholic Church, built on reserve land, was set on fire in the early hours of June 28, 2021. The fire investigator confirmed arson to be the cause.
St. Kateri Tekakwitha Church in Indian Brook, Nova Scotia, was damaged by fire on June 30, which police deemed suspicious. Corporal Chris Marshall said by email that "the investigation has since been concluded due to a lack of evidence. No arrests were made. Should new evidence or information be received, the investigation will be reopened."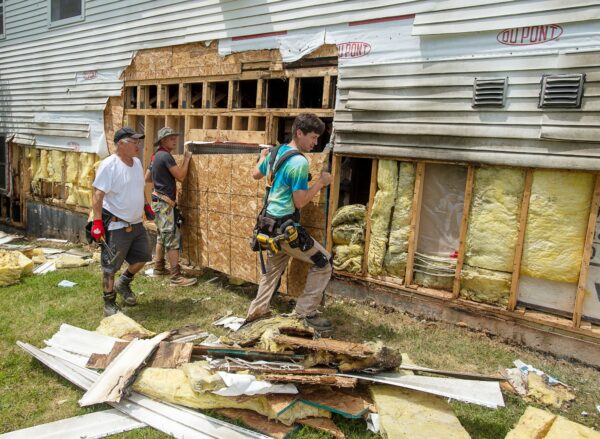 RCMP in Tofino, B.C., on Vancouver Island, were alerted just after 4 a.m. on July 2, 2021, that the community's 100-year-old St. Columba Anglican Church was in flames. Fire crews limited damage to one side of the church.
On July 3, arsonists threw Molotov cocktails through the windows of Our Lady of Peace Catholic Church in Peace River, northwestern Alberta. Minimal damage occurred before firefighters put out the flames.
Trinity United Church in Prince George, B.C., was set on fire July 4, 2021, sometime before 2:25 a.m. Fire crews put out a small blaze on the exterior of the building.
On July 20, 2021, Prince George RCMP were told a man was lighting some material on fire near the back doors of St. Michael's Anglican Church. Six days later, someone placed two containers of gasoline near St Mary's Parish church and lit them on fire. A one-litre container was lit on fire and thrown at the building, and setting the side of the church on fire, but evening rain put out the fire. Both cases were closed without a suspect being identified.
Others
The Epoch Times reached out to authorities regarding the following fires from 2021, but the status of their investigations was not shared before publication time.
On July 8, 2021, the Holy Trinity Roman Catholic Church near Redberry Lake, Sask., burned to the ground in a fire the RCMP deemed suspicious.
Two church fires occurred in Saint Johns, Ont., in the Niagara Region in 2021 on the Six Nations Indian Reserve. On June 12, the 200-year-old St. John's Anglican Church was doused with gasoline and set on fire. Around 2 a.m. on July 5, someone set the roof above the Johnsfield Baptist Church entrance on fire. It was put out with a bucket of water by someone living in the lower level of the church.