World Faces a More Hostile China Under Xi's Third Term: General Spalding
In clinching an unprecedented third term, Chinese leader Xi Jinping is showing the world his vision of China: one that is more aggressive and at odds with the values of the free world, according to retired Air Force Brig. Gen. Robert Spalding.
"China is going to be much more aggressive, both militarily and with regard to foreign policy, and I think this is going to be a big challenge for the free world," Spalding, who served as a senior director for strategic planning at National Security Council under Trump administration, told Capitol Report, a political news program on The Epoch Times' sister media NTD News.
One clear instance of a power play in Spalding's eyes was the removal of Xi's immediate predecessor Hu Jintao over the weekend from the conference hall during the National People's Congress, as Xi stacked the key leadership positions with loyalists.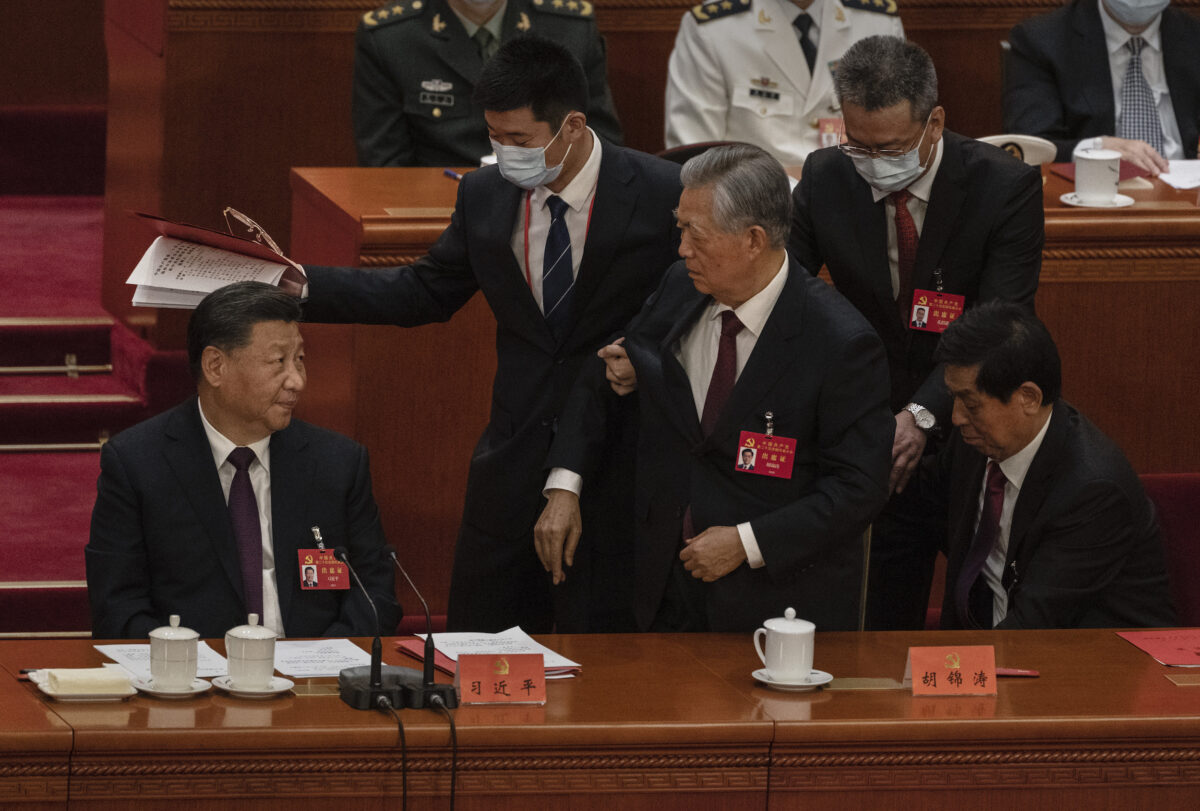 Hu, who is turning 80 in December, was escorted out from the first row, in front of more than 2,000 people in attendance, despite his visible consternation. A staffer at one point tried to lift him from his seat.
To Spalding, that scene evoked memories of Barack Obama's 2016 trip to China for the Group of 20 summit meeting, where the former president was denied the typical red carpet welcome and instead forced to go through the back of his place upon arrival.
U.S. officials had insisted at the time that "it was just logistics," but such statements "just belies an understanding of what the Chinese Communist Party would do," he said.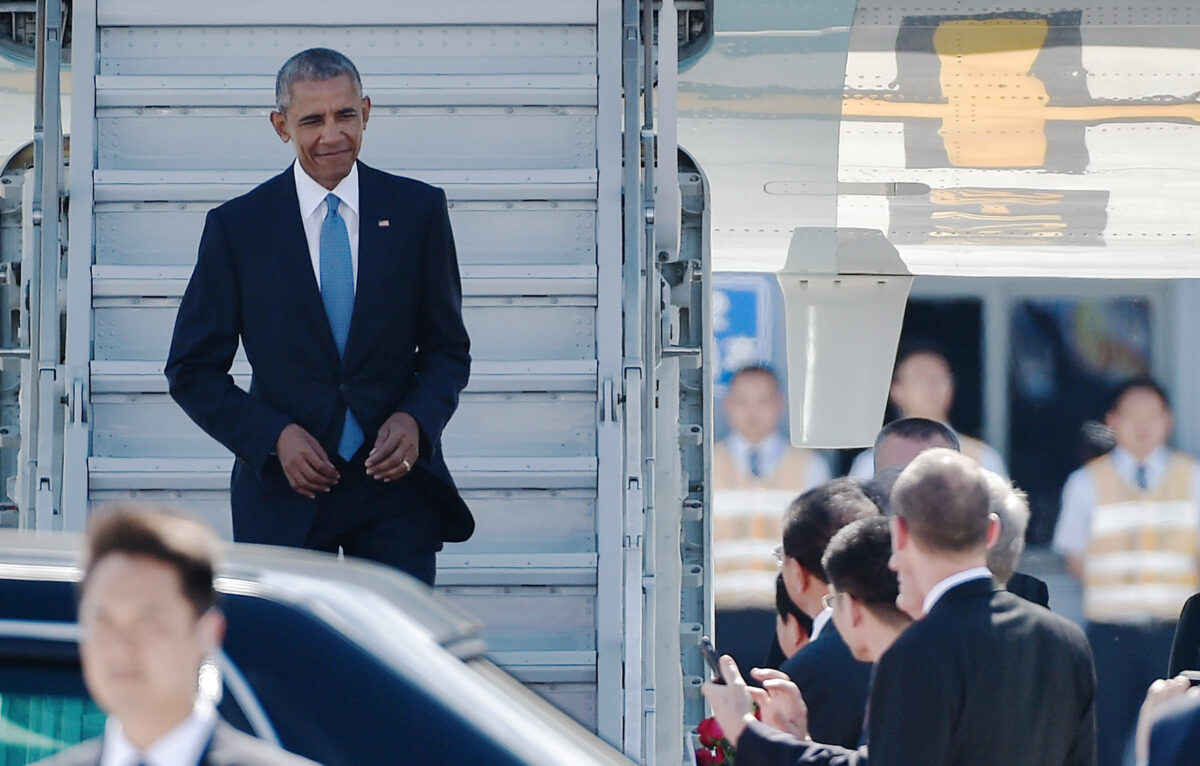 "In terms of scripting these events, they're highly scripted. They're highly choreographed, every movement is known," he said.
In the case of Obama, Beijing "wanted to embarrass him," and in the case of Hu, by having an attendant physically lift him up and lead him away, the flexing of political muscle was unmistakable, said Spalding.
"That was the message that Xi is in charge, and he will brook no disagreements with his policies."
Still, Spalding sees one bright side to Xi's expansion of power. "The good news is that we actually can see very clearly what kind of nation China will be," he said. "It's going to be totalitarian. It's not going to be market-based."
This might help spur a change in the business community that has been pushing back hard against a tougher stance on China, according to Spalding.
"Now, as the business community understands that there's no longer money to be made in China, you're going to have to go somewhere else"—which means free societies such as America, he said.
And Spalding believes the rebuilding of economic power should be a priority for America.
"That's what's going to serve us over the long haul with regard to this cold war with China."