Zelenskyy Appeals for 'Heavy Weapons' as Western Allies Step Deeper Into Russia–Ukraine Territory Dispute
Ukrainian President Volodymyr Zelenskyy is calling on its Western allies to provide more "heavy weapons" to confront Russian forces in Ukraine's separatist-held territories where Russia is pushing its claims.
"We need heavy artillery, armored vehicles, air defense systems, and combat aircraft," he said in a video message. "Anything to repel Russian forces and stop their war crimes."
The long list of weapons he requested includes 155mm artillery and 152mm artillery shells; "as many as possible" Grad, Smerch, Tornado, or M142 HIMARS multiple launch rocket systems; armored vehicles, T-72, or similar tanks from the United States or Germany; and S-300 "BUK" or Western equivalent air defense systems and military aircraft.
Zelenskyy posted the video message right before his call with U.S. President Joe Biden, who announced afterward that the United States will provide an extra $800 million of military aid to the former Soviet state.
"My administration is authorizing an additional $800 million in weapons, ammunition, and other security assistance to Ukraine," Biden said in a statement. "As Russia prepares to intensify its attack in the Donbas region, the United States will continue to provide Ukraine with the capabilities to defend itself."
The United States is not the only ally who's increasing the military aid to Ukraine to counter an expected Russian offensive in the Donbass.
UK Prime Minister Boris Johnson announced that his country will provide 120 armored vehicles and new anti-ship missile systems to Ukraine during his trip to Kyiv.
Before Johnson's visit, the UK already announced its own military aid package at the value of £100 million ($131.2 million), including more Starstreak anti-aircraft missiles, 800 anti-tank missiles, and high-tech loitering munitions for precision strikes.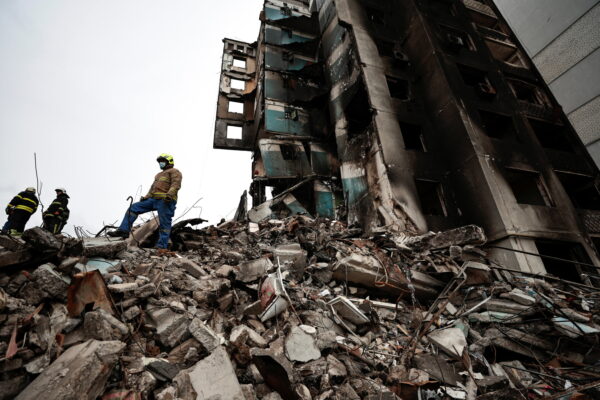 Russian President Vladimir Putin ordered a full-scale military invasion of Ukraine on Feb. 24 after efforts to deescalate the tension failed.
The Kremlin shifted the focus to Donbass and Crimea—an old wound between Russia and Ukraine—after Russia's efforts to surround and take control of the Ukrainian capital city Kyiv went botched.
It moves the war away from the border of North Atlantic Treaty Organization (NATO) members.
However, Ukraine's allies seem determined to follow the war to the south and eastern parts of Ukraine despite the nature of the war turning into a territory dispute, with the Biden administration expressing willingness to be involved in the disputes in a more intensified way.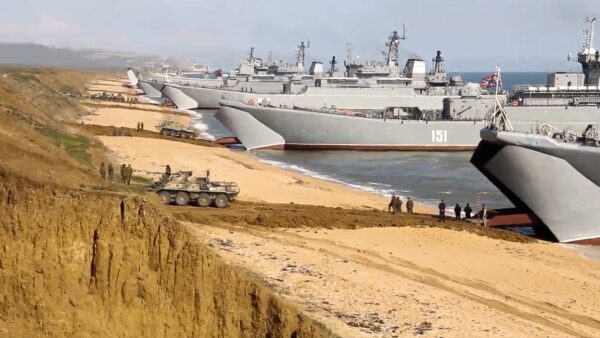 Russia annexed Crimea in 2014 amid a political vacuum in Kyiv and after Crimeans voted to join the Russian Federation in a controversial local referendum.
In the same year, pro-Russian separatists in the Donetsk and Luhansk regions held a referendum to declare independence from Ukraine and the conflicts in the Donbass region between the Ukrainian military and Russia-backed separatists escalated into a war.
France, Germany, Russia, and Ukraine tried to broker a ceasefire deal with Russia beginning in February 2015.
The provisions of the failed proposal included a ceasefire, withdrawal of heavy weaponry, and full Ukrainian government control of the conflict zone.
NATO reinforced its eastern flank and the tension between Ukraine's Western allies and Russia escalated afterward.
Moscow recognized the independence of the so-called republics of Donetsk and Luhansk, both in the Donbass, before the full-scale invasion.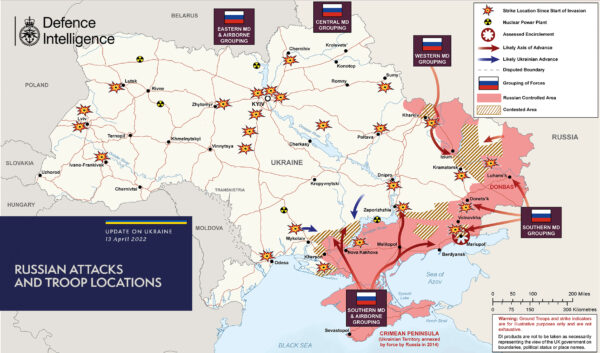 Russian and Ukrainian views seem unbridgeable on the issue of Crimea and Donbass; both areas have been de facto occupied by Russia or pro-Russian separatists.
Putin clearly demanded that Ukraine recognize Crimea as part of Russia, and Donetsk and Luhansk as independent. Meanwhile, Zelenskyy agreed to possibly set aside the disputes for those territories but also vowed to not give them up.
"We understand the Russian side. We understand one of their provisions that is always talked about is to recognize Crimea as Russian territory. I will definitely not recognize that," he said during an interview with CBS on April 10.
"And they would really like to take the southern parts of our country … but we were not ready to give up our territory from the beginning. Had we been willing to give up our territory, there would be no war," he added.