Merck to Let Other Drug Companies Make Its COVID-19 Pill Under New Agreement
Merck has reached an agreement that will let other drug makers produce its COVID-19 pill, though many countries are excluded from the pact.
Merck and the United Nations-backed Medicines Patent Pool announced the agreement, saying it would help broaden access to the treatment in 105 low- and middle-income countries.
The pool will be allowed to license non-exclusive sublicenses to manufacturers to make the pill, known as molnupiravir.
Merck, which has a tradename of MSD, and its partners, Ridgeback Biotherapeutics and Emory University, won't receive royalties for the sales of the pill in the selected countries as long as the World Health Organization keeps classifying COVID-19 as a public health emergency.
The "transparent, public-health driven agreement" is the first of its kind reached for any COVID-19 treatments or vaccines, Charles Gore, the pool's executive director, said in a statement.
The public health group hopes it will encourage other companies to hammer out similar agreements.
"MSD's mission to save and improve lives is a truly global commitment. This agreement is another important element in our multi-faceted strategy to accelerate broad, affordable access to molnupiravir, if approved or authorized, for patients no matter where they live, including in countries where governments face greater challenges to finance healthcare," Frank Clyburn, MSD's executive vice president and president of human health, added.
The motivation for Merck to enter the agreement stems from wanting a shield against public criticism in a scenario where there weren't enough pills to supply worldwide demand, James Love, director of Knowledge Ecology International (KEI) told The Epoch Times.
"Merck has been in this game for a while and they're very close to the public health debates. I think that they understand that they would be criticized for not making the product available in developing countries," he said.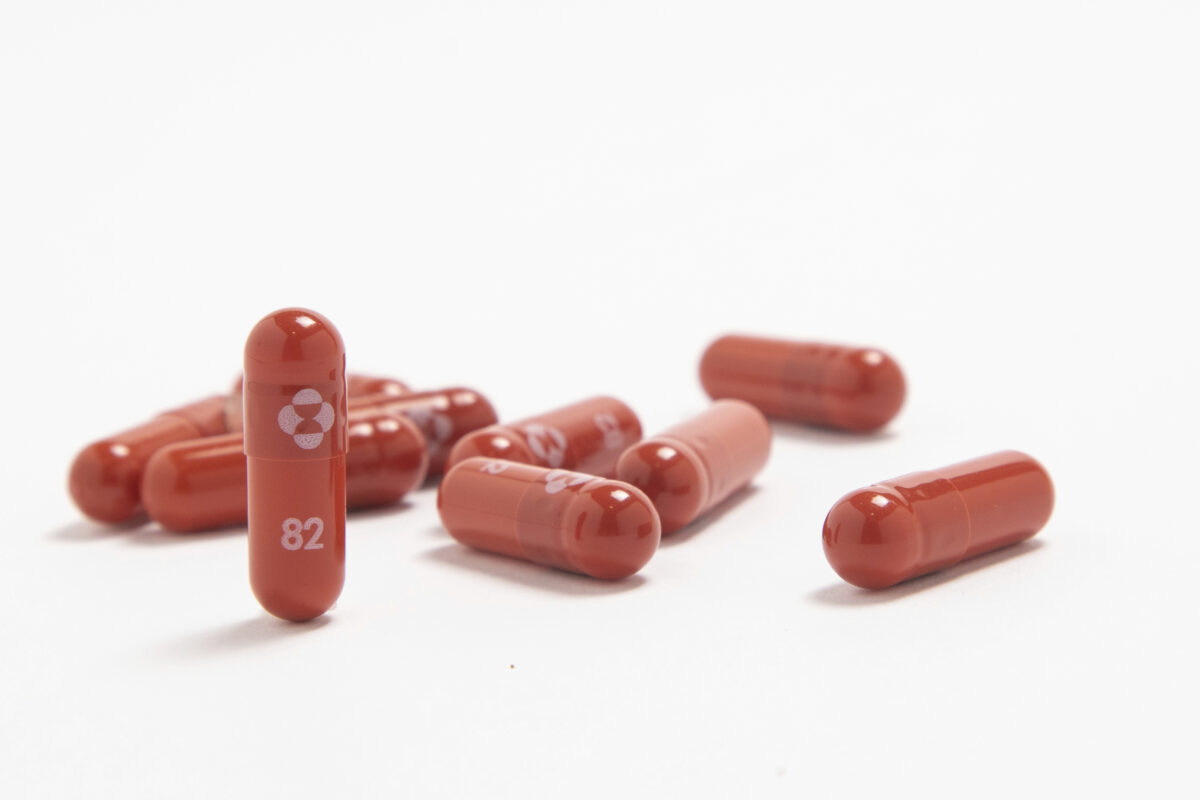 Merck has asked for emergency use authorization for the pill from U.S. and European drug regulators and has sold 1.2 billion courses to the U.S. government, pending authorization. The pill has shown in clinical trials efficacy in cutting the risk of COVID-19 cases developing into requiring hospital care, though there are concerns about side effects.
The company can now focus on higher-income countries and let other companies deal with the others.
The nations in the developed areas covered by the agreement have a per capita income of $2,583, versus a per capita income of over $20,000 in countries not covered by the contract, according to a KEI analysis.
Yuanquiong Hu, senior legal and policy advisor at Doctors Without Borders' Access Campaign, said the agreement wasn't strong enough.
"The license excludes key upper-middle-income countries like Brazil and China from its territory," he told The Associated Press. Those countries have a "strong, established capacity to produce and supply antiviral medicines."