Do Not Allow Chinese Communist Party to Exploit SVB Collapse
[ad_1]

Sen. Marco Rubio (R-Fla.) has called on the Department of the Treasury to prioritize U.S. national security in response to the recent closures of Silicon Valley Bank (SVB) and Signature Bank.
In a letter to Treasury Secretary Janet Yellen (pdf), Rubio emphasized the need to prioritize the country's geo-economic competition with China in its response.
Rubio urged the department to ensure that foreign adversarial regimes, as well as companies subject to their jurisdiction, are unable to exploit the moment for their own material benefit.
"As the Federal Deposit Insurance Corporation (FDIC) continues to work to effect an auction of SVB, I request that Treasury ensure that none of its assets end up in the hands of hostile, foreign adversaries," he wrote.
The senator further requested that the Committee on Foreign Investment in the United States (CFIUS) carefully review any transactions under its jurisdiction to assess potential national security risks. According to the agency, such transactions include those which could pass control of a U.S. company into foreign hands.
"Beijing rarely allows an opportunity to exploit a crisis to pass by, so CFIUS must work diligently to ensure that promising American firms working in critical technologies do not end up acquired by Chinese conglomerates and others," the letter read.
Highlighting SVB's ties to Chinese start-ups—which may be eligible for the anticipated bailout—Rubio stressed that the Treasury should ensure Chinese Communist Party (CCP) actors are "unable to exploit this moment for their own material benefit."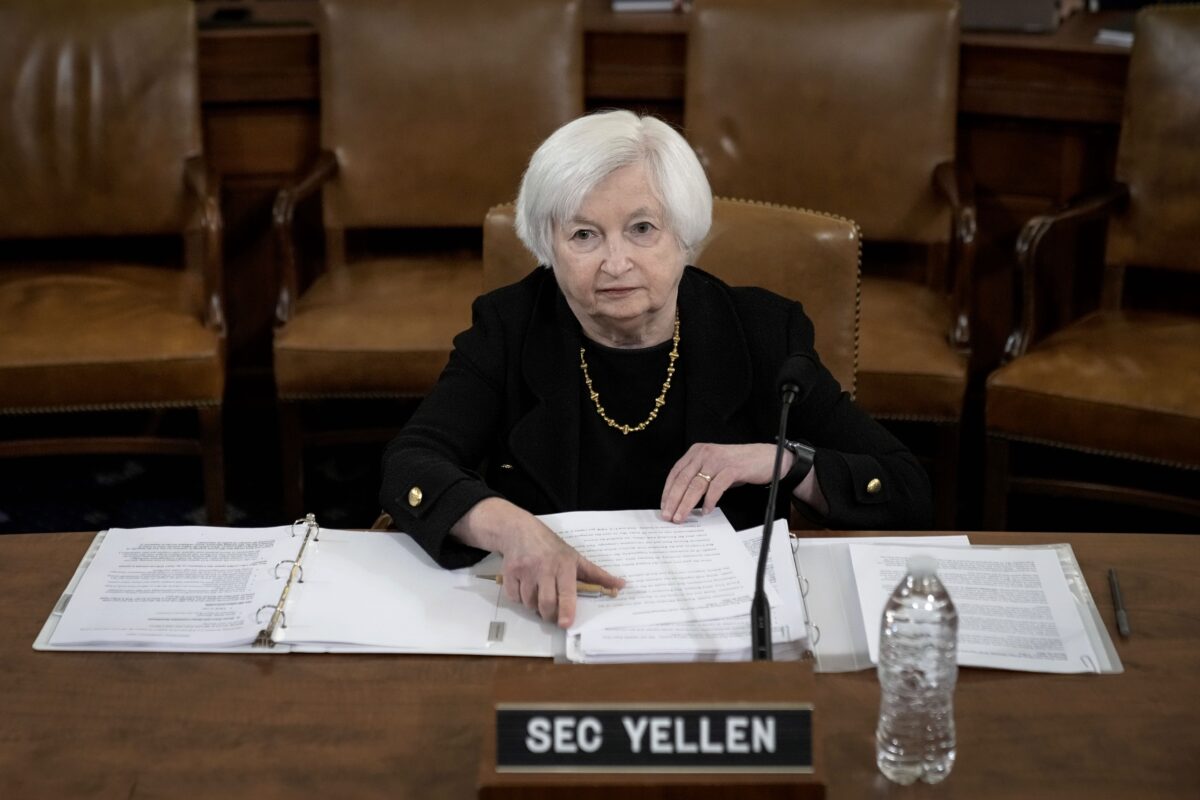 Zai Lab—a Shanghai-based medical services start-up—revealed in a recent statement that SVB held at least $20 million of the company's capital as of December. The start-up claimed to have over $1 billion in cash or cash equivalents, making the SVB balance relatively small.
Foreign Depositers
The Treasury and Federal Reserve have not commented on this matter nor specified whether foreign depositors will be included in the bailout.
However, U.S. regulators have announced that all depositors will be made whole in the coming months. In a joint statement, Yellen and Fed Chair Jerome Powell vowed to address the bank failures "in a manner that fully protects all depositors."
Distributing U.S. funds to foreigners may run into some domestic opposition.
"Americans should be asking how much taxpayer money will backstop funds sent to mainland China in connection with the bailout of SVB," Christopher Iacovella, president of the American Securities Association, told The Epoch Times. "Why is it necessary to send any more than the $250,000 FDIC guaranteed deposits to accounts held by companies or individuals in China?"
Rubio's letter comes amid growing concerns about the influence of China in the U.S. economy and its efforts to acquire U.S. technology through mergers and acquisitions.
Rubio underscored the recent bipartisan push to ensure that critical U.S. assets and technologies are not controlled by foreign entities that could pose a threat to national security.
[ad_2]

Source link